CNME July 2020
Alpha Data CEO, Fayez Ibbini articulates how the company has navigated its way through the Covid-19 pandemic.
Citrix
Taj El-Khayat, Regional Director, MENA, Citrix explains how its cutting-edge technologies are keeping businesses secure.
NXN
NXN CEO, Ghazi Atallah explains how the digital transformation provider has assisted companies to cope with the challenges they faced during COVID-19.
Virgin Mobile
The newly appointed CEO of Virgin Mobile Saudi Arabia, Yaarob Al-Sayegh, talks about his plans to replicate the success the MNO has had in the UAE, in the KSA.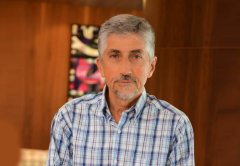 0
5829
Alpha Data CEO Fayez Ibbini on how the IT company has coped and adapted to the industry challenges presented by the ongoing global COVID-19 pandemic and how it has changed the way we work – and what the future will look like.