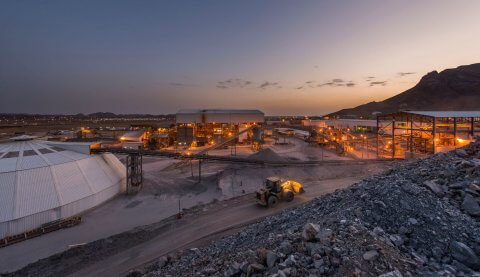 Saudi Arabian Mining Company (Ma'aden) has chosen Oracle's Gen 2 Cloud Infrastructure for a strategic digital transformation aimed at achieving business efficiency and driving growth.
According to Oracle, the implementation will help Ma'aden create an agile, secure and modern IT infrastructure that is geared to utilise latest emerging technologies like Artificial Intelligence.
"As the champion of the mining industry in Saudi Arabia, Ma'aden has a key role to play in the economic success of Saudi Arabia. Ma'aden's Strategy 2025 is anchored in our vision to be a sustainable mining champion, and we are working towards achieving this by driving operational, capital and commercial excellence and expanding our global presence," said Dr. Arif Mustafa, Group Chief Information Officer, Ma'aden.
"Cloud led transformation is an imperative for our organisation to scale operations swiftly, drive innovation, create a real-time view of all our resources and projects, ensure cost efficiency and implement robust security measures for business continuity," added Dr. Mustafa.
Oracle's Gen 2 Cloud provides a complete set of services for managing data and provides rich AI-based visual analytics. The implementation will span more than 9000 users at Ma'aden, and with Gen 2 Cloud being supported by the Oracle Exadata Database Machine, which Ma'aden currently uses, the transition to a cloud ecosystem will be seamless.
"Oracle architected its next generation cloud infrastructure for the enterprise, while also building a platform that supports new emerging technologies. The Gen 2 Cloud is a perfect platform for enterprises like Ma'aden to replace their on-premises data centres with a cloud deployment model to achieve strategic business objectives," said Fahad Al Turief, Country Leader – Saudi Arabia, Oracle.
Oracle's Gen 2 Cloud is the only infrastructure built to run Oracle Autonomous Database, the industry's first and only self-driving database. With this alignment, Oracle is paving the road to becoming the world's first complete and truly autonomous cloud.
Oracle's gen 2 Cloud Region is now live in Jeddah, Saudi Arabia.