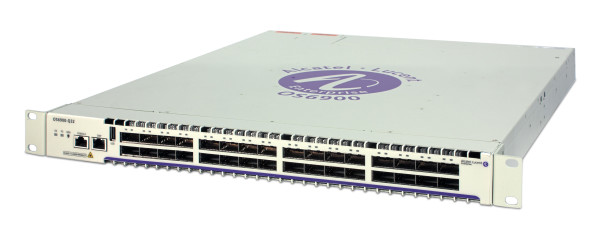 Alcatel-Lucent Enterprises has recently introduced Omni Switch 6900-Q32, a technology that is expected to bring network agility while reducing the overhead to deploy and maintain the network.
The new capabilities provided by the OmniSwitch 6900-Q32 platform include, high port density (32-port 40GbE or up to 128-ports of 10GbE), which double the capacity and half the latency of existing OmniSwitch 6900 family members. It also has a versatile system with flexible deployment options, ideal for right-sizing the converged campus network or providing a scalable, cost-effective Data Centre Switching solution. Simplified deployment in minutes, rather than days or weeks. Innovative Intelligent Fabric technology automates deployment and adds/move/changes of the network and access switches and other devices connecting to it, significantly reducing the OPEX burden. Scalability with minimal investment and overhead – virtual chassis provides single management of up to six units and Intelligent Fabric technology automates addition of new units into the virtual chassis.
Furthermore, it can mix and Match other OmniSwitch 6900 platforms to provide the industry's most flexible Pod and Mesh design for Data Centre networks. Ease management burden with automation of VXLAN Gateway and overlay support for application control over both virtual and physical network. It has an integrated Virtual Machine Mobility capabilities which can deliver visibility and QoS across VXLAN and physical network – and automates network reconfiguration due to adds/moves/changes of applications. It also has a full set of data centre features. Future-proof standard-based technology with full SDN programmability for easy integration into workflow automation systems and provides choice for best of breed technologies.