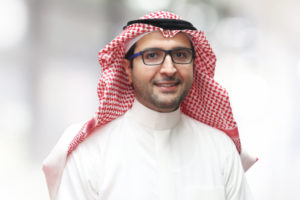 AlJammaz Distribution and STC Business have recently launched the STC Business Reseller Program for the SME market.
The new programme was launched during an exclusive IT event in Saudi, which gathered over 100 IT company have attended and participated in the discussions and the opportunity it will bring to IT solution providers and how it will enable resellers to Transform to the new IT market trends.
This partnership, according to both companies, will enable STC Business to establish reseller community and expand the IT channel in Saudi to market and sell STC Business products and services and have a market coverage to reach all customers specially the SMEs around the kingdom of Saudi Arabia.
Asim AlJammaz, CEO, AlJammaz Distribution, said, "Today systems integrators, security, software, CCTV and retail solution providers will be able to provide comprehensive solutions to their SME customers in infrastructure, hardware, software, connectivity between branches and mobile teams, Internet, backup connectivity, information security space. Reseller transformation can start today!"
During the event, Adel Qahwash, GM, AlJammaz Distribution spoke about market change, new trends, IT Transformation, Saudi 2030 vision and the importance of IT to achieve that.
AlJammaz also launched and introduced the STC Business Reseller Program Partnership for IT resellers, discussed the value of this partnership to the IT Reseller community and how it can help them and enable them in the IT Transformation and digitisation, the strategy and vision and how cloud and the services around it as IAAS, SAAS need to be part of the solutions we offer to our customers.
Mohammad Ba-hammam, GM, STC Business, thanked the attendees for their participation in this kick-off event and gave an overview of STC Business position to be a major player in the ICT market and the SME market size in Saudi.