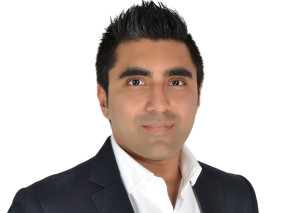 According to research conducted by Brocade,, virtualisation, has emerged as the top customer trend and network complexity and bandwidth provisioning are the top two customer pain points.
The report comes following a survey of 230 distributors and resellers from across Europe, the Middle East, and Africa (EMEA).
Virtualisation (72 percent) and BYOD (43 percent) were identified as the top customer trends in EMEA, with software-defined networking (SDN)/network function virtualisation (NFV) following in third (30 percent). Fifty-three percent of EMEA partners think that more than 75 percent of customer data centres will be virtualised within two years.
In terms of customer pain points, EMEA respondents reported that network complexity and bandwidth (both 46 percent) were the biggest challenges related to networking requirements, followed by CapEx investment in IT (33 percent).
The survey revealed that 18 percent of companies are now deploying SDN, with 33 percent are currently evaluating plans to adopt it, and 18 percent having no future plans to consider SDN or NFV.
"It is not surprising that virtualisation takes top position on account of its significant benefits especially as organisations across the region embrace cloud computing," Abdul Rehman Tariq, Regional Channel Manager, MENA, Brocade, said. "With data centre build-outs gaining pace in the Middle East, organisations will be looking to virtualise more and more aspects of their infrastructure. BYOD is also an up-and-coming trend. The Middle East is seeing a convergence of the wired and wireless worlds where customers expect a seamless and secure experience irrespective of what device they are using or from where they connect to the enterprise network.
"Middle East channel organisations need to recognise these technology trends and develop their capabilities in these areas if they are to take advantage of the market opportunities."
While technology differentiation was cited as the most important factor in choosing a vendor (67 percent) in EMEA, vision and strategy came in second, with 42 percent listing it as a top factor, along with customer demand (39 percent).
The research, conducted by Brocade via an anonymous online SurveyGizmo survey, was cast among a range of individuals at partner organisations. The majority of respondents were from technical (63 percent) and sales (27 percent) job functions, with the remaining respondents in executive level (2 percent) and marketing (8 percent) functions.