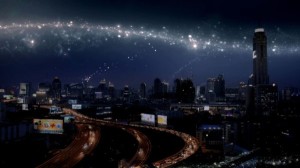 Ericsson has published the 2014 edition of its Networked Society City Index report, ranking Cairo as number 3 in terms of ICT maturity improvement from 2013 to 2014.
The report ranks 40 cities and measures their ICT maturity in terms of leverage from ICT investments in economic, social and environmental development – the "triple bottom line" effect – and has added Abu Dhabi, Dubai, and Muscat amongst nine new cities in this year's report.
One of the key findings from the report is the fact that cities with a low ICT maturity tend to be improving their ICT maturity faster than high performing cities, indicating a catch-up effect. A regional example of this is Cairo, where, despite low ICT maturity levels, plus several social, economic and environmental challenges, there is significant progression on all ICT dimensions of the Index: infrastructure, affordability, and usage.
Many cities also have the opportunity to leapfrog others by avoiding expensive and increasingly obsolete physical infrastructure and instead moving straight into innovative applications using advanced mobile technology.
Rafiah Ibrahim, President, Ericsson Region Middle East, said: "With steady strides in the ICT development in the last decade, the biggest opportunities and the beneficiaries of progress will be experienced in most cities. ICT will provide cities of tomorrow the required springboard for economic progress and social sustainability, from entrepreneurial innovation to better public governance and services. The Middle East is not immune to this phenomena, such progressive, forward looking initiatives are already rife in some cities in the Middle East. Leading the charge – Dubai, Abu Dhabi, Muscat and Cairo are adopting smarter practices to foster innovation, productivity and efficiency. It is therefore no surprise to see these four cities included in the index and it's our privilege to be facilitating their growth through our cutting-edge solutions."
The top five cities – Stockholm, London, Paris, Singapore and Copenhagen – remain the same, though Paris has now surpassed Singapore to take the number three slot. The nine new cities to have been added in this year's report are Berlin, Munich, Barcelona, Athens, Rome, Warsaw, Muscat, Abu Dhabi and Dubai.
"Cities will be the major arena in which ICT can bring solutions for economic, social, and sustainable growth. As a leader in ICT development, solutions and implementation, Ericsson is playing a major role in realising the Networked Society and paving the way for more efficient, effective cities," Patrik Regårdh, Head, Networked Society Lab, Ericsson, said. "Besides our reports like the City Index, we are engaging in public-private partnerships to drive progress such as the New Cities Foundation, and collaborate with agencies such as the UN-Habitat–the agency mandated by the United Nations to promote socially and environmentally sustainable towns and cities."