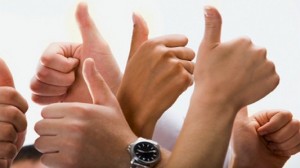 Comguard, a Dubai based value added distributor for IT security products in the MENA region and part of the Spectrum group recently conducted a Cyberoam Partner Day to honour its partners for their contribution towards the success of award winning IT security products and solutions from Cyberoam in the Middle East region.
Comguard is the authorised distributor for Cyberoam in the Middle East region and is working towards expanding the market penetration for Cyberoam with the help of its wide channel base spread across the region.
According to the companies, the event was well attended by channel partners hailing from various countries from the Middle East region including UAE, Bahrain, Kuwait, Saudi Arabia, Oman, Qatar, among others. Several senior executives from both Comguard and Cyberoam were present at the Partner Day to facilitate and award key channel partners from the region to reward their efforts to grow businesses and allowing deeper penetration for Cyberoam in the region, it was reported.
Winners at the Cyberoam Partner Day included Premier Qatar, Green Edge Computer, Vision Innovative Technology, Zerone Technologies, OBM, Visiontech, Burhan Tec, ITQAN, Prompt IT and Canar Trading.
Mohammad Mobasseri, SVP, Comguard said, "Cyberoam Partner Day is an extremely special day for us as it provides us an opportunity to extend our gratitude to our best channel partners by rewarding them for the efforts.Such recognition of our partners helps us to motivatethem further to drive their efforts more aggressively to expand the reach of Cyberoam in the region."
At the event, Comguard also unveiled the latest innovations in the Cyberoam products and shared its strategy to add more value for channel partners while offering the wide range of Cyberoam products and solutions.
Surender Kumar Bishnoi, GM-Middle East, Cyberoam said, "Cyberoam Partner Day is a great platform to reward our channel partners for their contribution to the growth of Cyberoam in the region and as well as understanding the challenges that they face while growing the market for us."