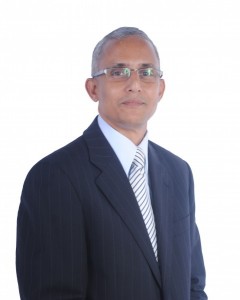 Comguard, a Dubai based value added distributor, part of Spectrum group and the authorised distributors for AirTight Networks in the MENA region, introduced a fully user configurable HTML5 UI as part of its AirTight Wi-FiTM access solution, which gives network administrators a canvas to create the optimal WLAN management console for their individual business requirements.
Gartner recently rated AirTight "Strong Positive" in its August 2, 2012 Marketscope for Wireless LAN Intrusion Prevention Systems. A "Strong Positive" is the highest rating possible in a Gartner Marketscope, sources said. Vendors were evaluated on five criteria – customer experience, offering (product) strategy, overall viability (business unit, financial strategy, organisation), marketing execution, product or service.
Jayadevan K, SVP, Value Business at Comguard said, "We are glad to launch a simplified WLAN Management powered by new UI from AirTight which has received the highest rating of 'Strong Positive' by Gartner. The new solution will allow enterprises in the region to customise their dashboards, create location-based management and custom reporting with just a few clicks of a mouse from anywhere on the globe. These diagnostic tools large organisations to improve IT efficiency and shorten resolution time for WLAN performance issues."
AirTight has brought its unique hierarchical location-based administration and centralised management capabilities into the new UI and added fully customisable dashboards which allow users to define exactly what information they want to see, representatives said. The UI also encompasses a palette of widgets which provide a wide variety of statistics to drill down quickly and easily for information on an AP, a client or the entire network.
The centralised management and template-based configuration model from AirTight expedites the deployment and ensures consistency across all locations in the enterprise, allowing new locations to be operational in minutes without having sending IT resources to remote sites, sources claimed.
"Until now, wireless LAN administration has required highly-skilled IT staff, often needing extensive training and certification by WLAN vendors to use their products. AirTight's HTML5 UI revolutionizes that by bringing flexibility and simplicity to wireless LAN administration, so the WLAN works for you instead of you working for it. AirTight Wi-Fi can be managed across any geographically distributed enterprise, such as retail, hospitality, financial services or educational organisations, and is infinitely scalable. The new configurable UI makes management of a large WI-FI network a simple process, even as new installations are added or maintenance personnel change," said Johan van der Welle, MD at AirTight Networks.
"AirTight pioneered wireless intrusion prevention and PCI compliance scanning in the cloud. By providing both APs and full WIPS security concurrently as well as the new UI, once again, AirTight provides customers with the flexibility they want and the security they need." said David King, Chairman and CEO of AirTight. "Today's launches are a natural progression of our leadership and innovation in the wireless space."