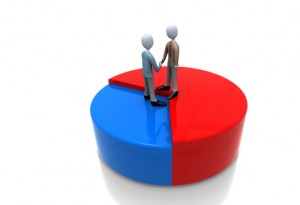 Shifra Middle East, a regional valued added distributor, is aiming for a lion's share of increased spending on network security in the Middle East, by enhancing its portfolio of security solutions.
Increased government investments on ICT will spur the growth the network security sector in the Middle East, in addition to the consumerisation of the Bring-Your-Own-Device (BYOD) phenomenon which has seen growing adoption in the region, the company said. According to Frost & Sullivan, the Middle East network security market is expected to experience a healthy growth rate of over 18% between 2012 and 2018, opening up huge opportunities for vendors to identify and tap.
"Public and private sector companies are enhancing their security infrastructure as IT gains more critical significance in their business operations and desired growth. As IT applications within organisations grow in complexity and coverage, so does its security requirements. We expect deployment of integrated security solutions to have a massive growth in the next few years," said Ahmad Elkhatib, Managing Partner, Shifra.
At GITEX 2012, Shifra  announced its appointment as the MENA distributor of Centrify Corporation, a global provider of security and compliance solutions. Shifra also showcased security products and solutions from Gemalto, a provider of digital security and end-to-end security solutions including online authentication, digital IDs and secure e-banking; in addition to, Stonesoft, an innovative provider of integrated network security solutions; as well as Email security, security as a service, governance and archiving solutions from Proofpoint.
Shifra  also showcased next-generation security software solutions from OpenTrust which are designed to help today's enterprises meet complex security challenges and establish agile, end-to-end trusted IT infrastructures; and Bradford Networks, whose Adaptive Network Security platform fortifies networks and leverages features from existing infrastructure to dynamically enforce security policies across both wired and wireless networks.