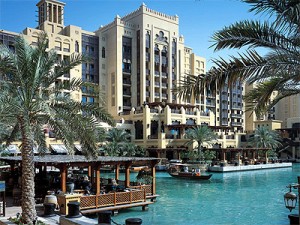 With a continual focus on its channel community, LifeSize, a division of Logitech, recently held its  2012 EMEA Partner Conference at Hotel Mina A'Salam in the Madinat Jumeirah Resort in Dubai.
The event was attended by over 100 LifeSize distribution partners, value-added resellers and strategic partners from Europe, the Middle East and Africa representing over 25 countries.
The partner conference focused on the growth of the company's UVC Platform and its myriad of virtualised video infrastructure applications and audience were treated to meet and greets with top executives from the company in addition to presentations on it's vision and strategy for the future as well as an overview of  video conferencing market and customer trends.
"The annual EMEA partner conference is an event that I truly look forward to every year," said Andreas Wienold, VP of EMEA for LifeSize. "The event serves as a platform for our partner community to interact, build stronger relationships and learn about LifeSize's focus, vision and current product offerings. Because LifeSize sells directly through the channel, it is imperative that this event provides the utmost support to our partner community. With the number of returning partners who attend year after year, it is evident that our partners find great value in this conference."
Along with keynote addresses and executive updates, the attendees were also invited to attend breakout sessions to discuss best practices in marketing, selling and evangelising LifeSize video solutions.