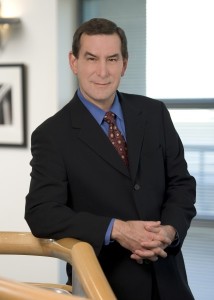 CommVault has announced new enhancements to its PartnerAdvantage programme, including data protection, archiving, mobility and cloud services.
The expanded programme includes a globally consistent tiering approach, deal registration processes, enablement and demand generation capabilities.
"The channel has been at the center of CommVault's growth strategy from the start and we're building on this foundation to create new routes to market and routes to margin for our partners," said Ralph Nimergood, Vice President, Worldwide Partners and Programs, CommVault. "Our enhanced PartnerAdvantage programme offers resources and focus for partners that can enable their selling and implementations with customers to holistically manage and protect their data, which drives our transformation as a channel-driven company."
CommVault has invested in its programme specifically for Service Provider partners. Service providers in the programme may have access to customised software licensing and pricing models, discounts and rebates based on membership levels, sales enablement tools, specialised services and technical assessments, and marketing support and development funds.
MarketBuilder partners demonstrate the highest level of commitment to building a self-sufficient data management practice. These CommVault-invited partners gain the foundational benefits, including deal registration, tier discounts and lead opportunities, available to all partners as well as exclusive benefits such as:
CommVault updated and expanded its InnerVault portal to provide a single, self-service entry point for partners. Using the portal, partners can access automated processes ranging from deal registration and marketing requests to a self-managed partner profile, partner plan sharing and dashboards.
InnerVault also provides access to resources such as partner webinars, competitive and technical information and CommVault Partner University training.
CommVault Partner University delivers training via an online programme provides the tools to build knowledge and expertise for CommVault solutions with tracks specifically designed for sales and technical training.