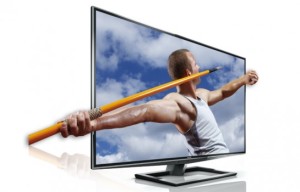 Ericsson has been awarded one of the NAB Technology Innovation Award for its work in Ultra High Definition TV (UHDTV) 4K.
Ericsson  4K UHDTV and has been responsible for a number of 4K UHDTV landmarks over the past two years, undertaking over twenty five live trials with industry partners, such as BT Sports, Korea Telecom Skylife, Intelsat, Measat, and Sky Sports.
Through its annual ConsumerLab research, Ericsson recognised that consumers increasingly expect and demand the highest quality services. Its 4K UHDTV content exchange solution was developed to enable the transition of the living room experience towards cinematic quality.
Dr. Giles Wilson, Head of TV Compression, Ericsson, said, "4K UHDTV technology has been a pre-eminent topic of interest as innovative service providers look to deliver a new, stunning dimension to the viewing experience ahead of a number of major events this year. As the industry readies itself for the roll-out of commercial 4K UHDTV services, we have had very strong customer demand for our 'true' 4K UHDTV solutions. Winning this award represents an extraordinary achievement for the Ericsson compression team. It is yet another testament to our leadership and heritage in a market where we have been innovators for more than two decades."