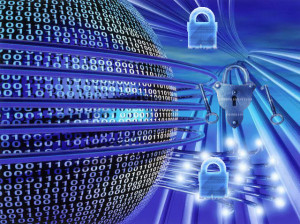 Network security appliance provider Cyberoam has announced the appointment of Bulwark, Emitac Qatar and Sevengate as its distributors for its product NetGenie VDSL2/ADSL2+ Wi-Fi appliances.
Bulwark will be overseeing distribution for the region of UAE, Oman Bahrain and Kuwait while Sevengate and Emitac will cover Levant and Qatar respectively.
Cyberoam NetGenie VDSL2/ADSL2+ Wi-Fi appliances offered as a wireless router for home users and integrated security appliance for small offices, secure users and devices in home and small office networks with wireless for Internet browsing, along with threat-free Wi-Fi.
Bulwark, Emitac Qatar and Sevengate are also the existing distributors for Cyberoam network security appliances in the region. They will push NetGenie Wi-Fi appliances through their strong network of resellers.
Deepak Motwani of Bulwark said, "We are delighted to add Cyberoam's NetGenie Home and SOHO Wi-Fi appliances to our extensive range of security offerings. This is a time when parents are beleaguered with concerns on the security and time management of their children and family on the Internet. Similarly, small offices with limited resources struggle to grow their businesses amidst growing cyber attacks and   wasteful Internet usages by employees. NetGenie VDSL2/ADSL2+ appliances uniquely and comprehensively address need for security and productivity/Internet usages both for home and small offices. With advanced Internet controls NetGenie offers need-based access levels to employees/children to various sites and applications like social sites, entertainment portals, instant messengers, and bit torrent, across an entire range of devices."
Speaking about Cyberoam NetGenie, Ravinder Janotra, Regional Sales Manager,  Cyberoam, Middle East, said "NetGenie was conceptualised based on Cyberoam's global consumer survey that presented a strong need for such a product among home and small office Internet users. It is first of its kind appliance that integrates online security, Wi-Fi security, advanced Internet access controls, 3G-ready support, and more, in a single appliance, that will save buying and maintenance costs of separate solutions for end users".
Commenting on the new partnerships he added "Our partners' extensive experience and the zeal to capture the market through addressing its needs is the right push needed to emerge as leaders in matching Cyberoam's steps as leaders in the network security appliance market."