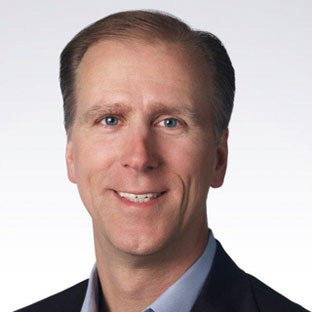 Dell has announced enhancements to its end-to-end solutions for VMware from the data centre to systems and device management to thin clients.
These new offerings, announced at VMworld, are designed to enable customers with right-sized, easy-to-manage cloud, virtualisation or VDI solutions to support their business needs. Dell is adding even more VMware capabilities to its comprehensive portfolio, and continuing to help solve customer challenges and create a simpler path to virtualised environments and the cloud.
As the vendor that makes it easy to plan, deploy and run VDI, and the first-to-market EVO:RAIL qualified partner, Dell is building on its momentum to deliver new updates to its Dell Engineered Solutions for VMware EVO:RAIL Horizon and Infrastructure Editions. Dell is providing improved density, functionality and additional configurations to give customers more options as they scale out their infrastructure. Now built on the PowerEdge C6320 server – part of Dell's 13th generation PowerEdge server portfolio – Dell aims to offer customers a 60-80 percent increase in density from 250 to 440 users for virtual desktop and application workloads, while decreasing the starting cost per seat for the appliance from $400 to $210. Customers looking to optimise density can also choose a new high-performance configuration to meet their needs.
Dell Engineered Solutions for VMware EVO:RAIL provide customers with scalability within either virtual infrastructure or virtual desktop and application workloads. With these solutions, customers can easily scale performance and bandwidth with additional appliances that can be combined into a single cluster.
Wyse ThinOS 8.1 and Cloud Client Manager Release 8, according to Dell, offers greater security, connectivity, performance and manageability for Wyse Thin Clients.
The latest version of its Wyse ThinOS operating system, ThinOS 8.1, the virus immune thin client operating system that delivers the latest high-performance desktop and application virtualisation protocols, including VMware Horizon. Specifically designed for Wyse thin clients, from entry level to the high end, Wyse ThinOS is ideal for organisations looking to protect data and IP with little downtime.
Dell also released the latest version of its Wyse Cloud Client Manager, CCM release 8, a cloud-based management platform that manages thin clients, mobile devices, and Enterprise Mobility Manager (EMM) workspaces from a single console.
Steve Lalla, VP Commercial Client Software and Solutions, Dell, "We continue to provide solutions that make VDI easy to plan, deploy and run, from our end-to-end VDI solutions like Dell Engineered Solutions for VMware EVO:RAIL Horizon Edition, to our ThinOS 8.1 operating system for Wyse thin clients and cloud management solutions like Cloud Client Manager. Our strong collaboration with VMware enables us to deliver these comprehensive solutions to our customers within VMware Horizon environments."