Emerson Network Power, a global provider of mission-critical infrastructure technologies for data centres, communication networks, and commercial and industrial environments, has now officially been rebranded as Vertiv.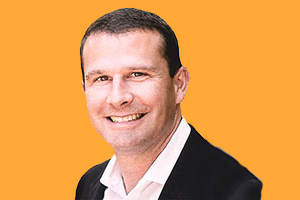 The company, which is headquartered in Columbus, Ohio (USA), has more than 20,000 employees and more than 25 manufacturing and assembly facilities worldwide.
Platinum Equity acquired the business from Emerson in a transaction valued in excess of $4 billion.  Emerson also retained a minority interest in the company.
Vertiv has also announced the appointment of Ron Johnson as its new CEO. He was previously an operating partner at Kleiner Perkins Caufield and Byers, spent 10 years at American Power Conversion (APC).  He was also President and CEO of APC when the company was sold to Schneider Electric for $6.1 billion in 2007.  While at APC he also served as General Manager of the company's Availability Enhancement Group.
Bryan Kelln, Partner and President, Portfolio Operations, Platinum Equity, said Johnson's leadership skills and technical expertise make him a perfect fit to lead Vertiv.
"Rob has a unique blend of industry knowledge, operational acumen and entrepreneurial spirit," said Kelln. "This is a transformational opportunity for the company and we believe Rob is the right leader to grow the business as we establish a culture focused on speed, innovation and customer service."
Johnson said the transition to new ownership provides a unique opportunity for the company. "It's a fresh start for a business that already has so much going for it. I look forward to working with my new colleagues at Vertiv as we begin this transformational chapter in the company's history," he said. "As an independent company, Vertiv will operate with great freedom to make business strategy and investment decisions, move more quickly like a startup, and focus on innovative solutions for our customers, including those in the growing cloud computing, mobile and IoT networks."
Vertiv aims to build on the broad portfolio of product and service offerings for power, thermal and IT management capabilities it previously offered as Emerson Network Power, including its flagship brands ASCO, Chloride, Liebert, NetSure and Trellis.