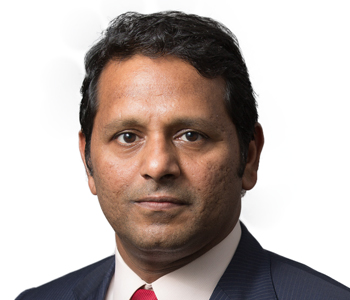 As part of its recently formed IT Infrastructure and Security division, FVC has signed a distribution agreement with Imation to distribute its IronKey enterprise level mobile security solutions across the Middle East and North Africa (MENA).
The IronKey portfolio offers the enterprise mobile workforce a simple solution to provide end-to-end protection via hardware-encrypted USB drives, secure portable PC on a Stick Windows desktops for Windows To Go, all unified by cloud or on-premises-based enterprise device management platforms.
K.S. Parag, Managing Director, FVC, said, "We are very excited to partner with IronKey. Given the growth of mobility in the enterprise sector, security is an important consideration for the management of these devices and the protection of critical data. With IronKey solutions, our partners can now offer their customers a holistic BYOD solution alongside all our other infrastructure offerings."
The partnership with FVC is part of IronKey's channel strategy to expand its partner network in the MENA region, according to Vinod Chamdal, IronKey EMEA Sales Director of Channel. According to Chamdal, the company sees a huge growth opportunity in the region and needed a new distributor to tap into some of the yet unexplored sectors in the region.
"FVC has a proven track record in the enterprise sector and has a team of experts and the partner network that perfectly fits our profile of the ideal channel partner for our solutions," added Chamdal. "Our Windows To Go solutions provide an untapped opportunity for the channel and will need the expertise of a distributor like FVC to take the solution to the enterprise sector, especially in the government, finance and oil & gas sectors."
In addition to distribution, FVC will also be conducting training sessions to empower its partners, supported ably by IronKey's team in EMEA.