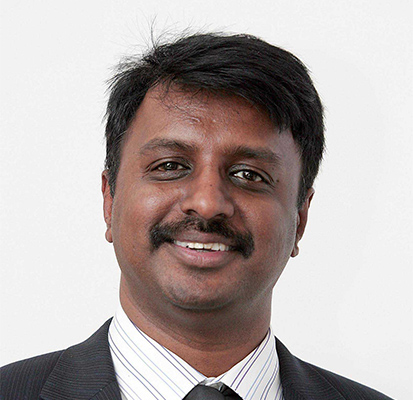 Epicor Software Corporation recently announced that Simplified Solutions FZCO, a software sales and service organisation based in Dubai Silicon Oasis, UAE, will be joining its Inspired Partner Network.
As a value-added reseller (VAR), Simplified Solutions will focus on bringing Epicor next-generation software solutions to the rapidly growing Middle East hospitality industry.
The VAR partnership will pave the way for the promotion of Epicor iScala ERP as a cost-effective, state-of-the-art enterprise resource planning (ERP) solution for the hospitality industry.  Approximately 70 percent of the world's top 20 hospitality chains, at over 300 hotels, in over 60 countries, already streamline their processes with Epicor iScala. The fully integrated ERP solution addresses the specific requirements of small, medium and large hotels and service organisations through its advanced capabilities including financial management, integration with front office systems, multisite and multi-company financial consolidation, as well as its reporting and budgeting tools.
Faiz I. Hashim, Managing Director, Simplified Solutions, said, "The Middle East is one of the fastest-growing hospitality and IT markets in the world, so it is the ideal market for our brand of hospitality IT solutions. We have always endeavored to provide market-leading products to our customers and Epicor iScala is a high quality, highly respected solution. We look forward to complementing its technological brilliance with our years of experience in hospitality IT and expect the partnership to be a winning formula."
Anish Kanaran, Channel Director, Epicor, Middle East, India and Africa, said, "Epicor iScala contains next-generation capabilities that address the specific needs of the hospitality sector. It includes an extensive range of modules, as well as powerful technology that helps an organisation focus on its primary business objectives while gaining an edge in the highly competitive Middle Eastern market. The system offers a rich user experience with high flexibility and performance capabilities.
"We welcome our strategic alliance with Simplified Solutions as we share an aspiration to bridge the gap between people and IT by simplifying system adoption. Simplified Solutions' objectives are also well aligned with our ambition to help customers make long-term efficiency gains through technology. Epicor iScala has been tailor made to support and meet the specific needs of enterprises in the region's growing hospitality sector. Through our alliance with Simplified Solutions, we will consistently deliver world-class services to the vast clientele in the region," Anish added.