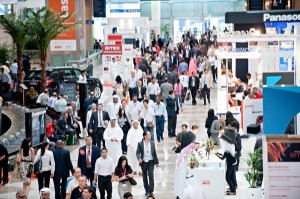 Golden Systems Middle East (GSME), a distributor of IT products in the Middle East, announced that it is looking to expand its business by signing on new vendors and channel partners at GITEX Technology Week 2012.
The distributor plans to promote its vendor partners' products, launch new products and meet customers and partners at the Fairmont Hotel in Dubai.
"We are happy to participate in GITEX once again this year. GITEX has been an ideal event for us to promote our latest and most innovative technologies, increase brand awareness of our vendor partners' solutions, launch new products and sign new partnerships. It is also a perfect platform for us to meet our Middle East customers and partners during the five-day event.  Over the last few years we have expanded our product portfolio by signing on top global vendors and strengthened our channel network across the Middle East. Apart from exploring new opportunities, which is in line with our ongoing growth strategy, we will also be looking forward to strengthening our channel network further and increasing the market share of our brands across the region," said Ehsan Hashemi, COO, Golden Systems Middle East.
Golden Systems offers a portfolio of prominent products from global vendors such as Gigabyte, Zotac, Kingmax, Coolermaster, Kingston, Epson, Asus, Nvidia, Logitech, Kaspersky, WD and PNY to name a few. Technology experts from the company will hold demonstrations of the latest and best technologies as well as new products, which have not hit the market yet. The company will hold special technology briefings for its channel partners for wide range of products, it was reported.
Over the last few years, GSME has built a strong network of channel partners and resellers across the Middle East and Africa. This GITEX, the distributor will be looking forward to strengthening its channel network by adding new resellers across various countries in the Middle East and increasing the market share of all the brands that it represents in the regional market.