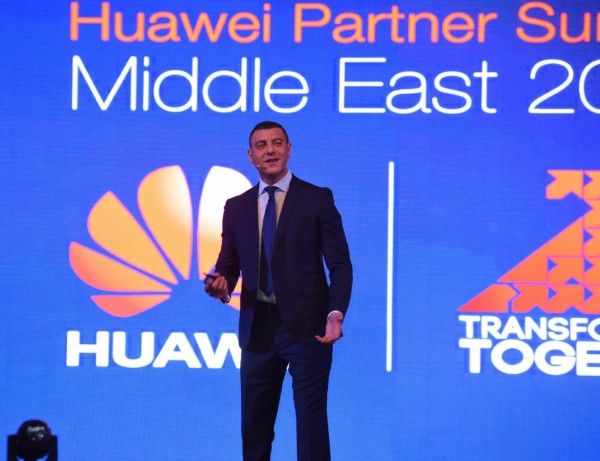 Huawei has announced the latest channel developments in its 'Transforming Together 2.0' strategy for the Middle East during its Partner Summit 2016.
In addition, product updates will also be shared to embrace the digital era of the Internet of Things and Cloud Computing.
Huawei's 'Transforming Together 2.0' channel strategy is based on developing strong, collaborative partnerships to help end-users gain maximum value out of its solutions. The ICT company highlighted its committed to building an ecosystem of partners to complement and provide compelling value propositions to businesses.
As part of Huawei's strategy to embrace the digital era of the Internet of Things, the company shared its latest IoT Single-Cable solution to its product portfolio. The IoT Single-Cable solution paves the way for the creation of futuristic Smart Office environments. The solution also opens the door for SMEs to leverage some of the latest innovations to help transform the way they can operate their businesses. Huawei also announced its OceanStor DJ solution, the latest in its IT portfolio that boasts a unified storage system with even more effective unified storage resource management. Both offerings build on Huawei's existing portfolio to enable businesses in both the SME and large enterprise market.
"In our world of interconnected businesses, it is our firm belief that innovation defines success but this is only possible through a close-knit collaboration with our partners," said Hany Hussein, Regional Vice President of Channel and Alliances, Huawei, Enterprise, Middle East. "Partners are vital in delivering the value propositions to the market. With an even tighter approach to selecting partners and to ensure that partners are qualified to represent the value propositions of Huawei's business and solutions, the latest product additions to the portfolio will strengthen our offerings to the market, giving partners the opportunity to explore the market and identify where together, we can deliver new ICT technologies that offer exceptional value."
As part of the company's developments in the Channel strategy, Huawei has launched a number of channel programs that provide partners with training facilities and certifications, enabling them with the right tools to realise the full potential of technology and how it can transform customers' businesses.
"Leading New ICT" is a bold initiative that is designed to facilitate the evolution of traditional IT architecture of enterprises into cloud-based architecture. It is a combination of technologies including cloud computing, Big Data, IoT, 5G and SDN that features cloud-pipe-device collaboration. Based on Huawei's experience in communications technology for the past 20 years, the global strategy believes in moving to a developer-defined ecosystem.
Huawei's latest vision of 'New ICT' embraces tech innovation through its huge commitments and investments in R&D. In 2015 alone, the global ICT solutions provider invested $9.2 billion on research and development.