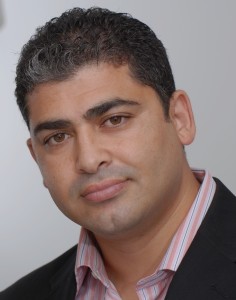 Infoblox will showcase its automated network control solutions at GISEC with partner firm Help AG.
The company will be demonstrating how its tools for centralising management of network services; automation of Layer 2 and 3 network infrastructure; network security through DNS firewalling capability and visibility through a database of discovery information and network interactions.
Cherif Sleiman, General Manager, Middle East, Infoblox said, "Today, the network is the business, but most organisations struggle to gain control in today's highly dynamic technology environment. Too many networks are fragile, composed of single points of failure and highly vulnerability to attacks, and they must be managed manually at the cost of significant human effort. All of these factors conspire to increase cost and risk and reduce business agility.
"Infoblox has the largest global installed base of DNS, DHCP, and IP address management (DDI) appliances and we are making concerted efforts to bring our rich experience and technology to the Middle East in order to help regional enterprises enhance the security and reliability of their networks in the face of trends like mobility, cloud and virtualisation, IT consolidation, software-defined networking and IPv6 transition which are throwing up new challenges to controlling networks."
Infoblox will be exhibiting at GISEC from Help AG's stand number SM-A20 in Sheikh Maktoum Hall, Dubai World Trade Centre.