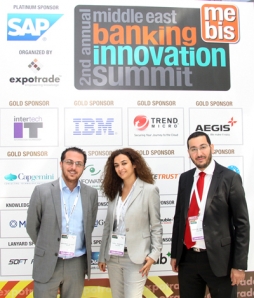 KeyBS has launched, at the Middle East Banking Innovation Summit 2012 in Dubai, its cutting-edge iBanking Solution.
Making the announcement, Mr Ibrahim Darraz, Managing Director, KeyBS, said: "IT underpins financial sector's growth. Today it is fundamental for a bank to monitor a customer's needs, in order to provide the most efficient and secure service possible, across the varied channels available to access financial information."
"We are glad to partner with NFG, an Austrian company specialised in integration of IT services and software development, to launch iBanking in the UAE. It is an innovative, interactive and efficient digital banking solution for retail and corporate operations that facilitates and eases a customer's communication with the bank across multiple channels be it Internet, Contact Centre, IVR, SMS, Tablet or Smartphone. iBanking is designed to give product managers at banks a very agile and easy solution to meet their client's needs."
Commenting on the pivotal role technology is playing in the financial sector, Mr Darraz stressed, "It is technology that is redefining the future of banking and financial sector. We live today in a customer-centric banking environment. It means financial institutions would have to examine the way applications are designed, integrated, managed and structured in terms of shared utility functions and business-focused design and operation."
"iBanking enables seamless execution and monitoring of day-to-day financial operations as well as data collection and analysis for the purpose of quality reporting and targeted marketing campaigns. Most importantly it is a safer and more efficient way to bank," he added.
The Middle East region is rated amongst the world's fastest growing banking markets. IT spending across all industries is forecast to reach 70 billion Euros by the end of 2012 showing a 6.3 per cent increase from 2011 spending. The largest spending on IT has been in the Banking and Securities sector.