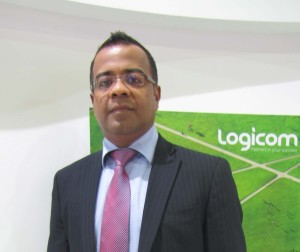 Logicom announced the appointment of Sajith Raj as the new General Manager of Logicom Dubai.
With over 15 years of experience in IT distribution, Raj will be responsible for the management of the company's business operation strategies in Dubai and expanding Logicom's distribution business in the UAE and the GCC.
Michael Papaeracleous, Executive Director of Distribution, Logicom said, "Raj has a proven track record for successfully driving revenue growth and regional expansion. His leadership skills and wealth of experience in Logicom's business strategies make him well suited to lead Logicom Dubai's operations alongside the Distribution Management and Head Office teams. We wish him every success in his new endeavour."
Raj's stint with Logicom began in 2001, when he first joined the company as Product Manager for Logicom Dubai. Since then, he has progressed to the position of a Corporate Business Manager and most recently, Regional Distribution Manager – a position he held for the last two years.