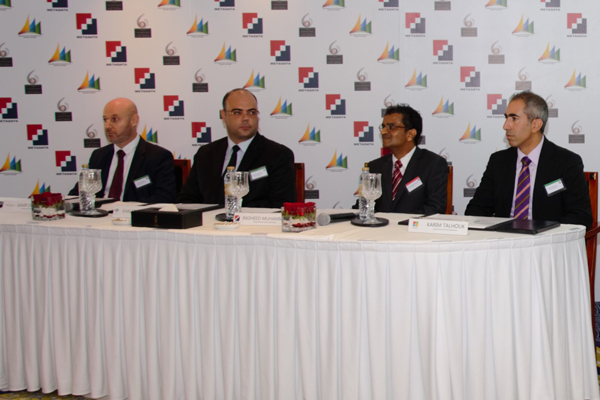 Metadata Technologies has announced the global launch of its new generation Online Real Estate CRM solution "Property-xRM" built on the Microsoft Dynamics CRM 2015 platform.
"Today's Real Estate customers are discerning and looking for developers who have new age capabilities for managing customer relationships. With the increased growth in the Real Estate Market, the industry is witnessing a buyer's market, thereby triggering the need for sellers to adopt a customer centric business model equipped with state of the art systems" said Rasheed Muhammed, Managing Director, Metadata. "Our new online Real Estate CRM solution will deliver on this promise of customer centricity by bringing together Microsoft Dynamics CRM 2015 technology in a manner which will help the Real Estate companies to better nurture and engage with their customers. Property-xRM for Real Estate is a true end-to-end CRM solution that is aptly poised to expand towards the global market," said Muhammed.
The Property-xRM tool is a combination of the user friendly Microsoft Dynamics CRM platform coupled with the rich real estate experience of Metadata and supported by the functionality developed by Microsoft certified professionals over a decade. With the Middle East Real Estate market in general and the UAE market specifically poised for growth, there is an urgent need to provide customers with a state of the art transactional experience. With a combination of Microsoft's ongoing technological advancements including customisable workflow, Outlook email integration, mobility features, social media integration, easy user interface and supported by a full stack of Microsoft products including Office 365, SharePoint and Power BI makes Property-xRM an ideal product in the market today.
"Microsoft encourages partners to build industry specific verticals on top of Microsoft Dynamics CRM. This initiative by Metadata is a great value addition to the Real Estate Industry in the Middle East", said Karim Talhouk, Microsoft Business Solutions lead at Microsoft Gulf. "With the rapid adoption of Cloud solutions in the CRM sector, both customers and solution providers will mutually benefit with reduced deployment times and building repeatable vertical solutions."