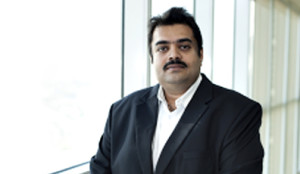 Prologix Distribution has been made an authorised distributor for Trango Systems' Fixed Wireless Backhaul Applications & Solutions across the Middle East.
The VAD carries the complete portfolio of the point-to-point microwave backhaul solutions provider.
The newest addition to this is Trango's Giga LongHaul product; an all-indoor microwave backhaul system for 6-11 GHz Licensed Bands designed to provide communication over long distances.
The Giga LongHaul consists of an Indoor Modem Unit (IDU) and an Indoor RF Unit (IR FU).
Full Duplex data rates up to 761 Mbps in a single 60 MHz channel can be achieved when used in conjunction with the Giga Orion IDU, another Trango product.
"Giga LongHaul carrier features are exceptional. They provide support for ring as well as hub and spoke network architectures," Aditya Sahaya, Director, Prologix Distribution, said. "The redundancy options are provided for both through RSTP, MSTP, and ERPS. There is excellent support for network synchronisation through the use of Sync-E and IEEE 1588v2. The traffic mixes seen current and next gen mobile networks are supported through multi-layer header compression and fixed latency."
Trango Systems will be at Prologix's  booth # Z-M10 of the GULFCOMMS Hall at GITEX Technology Week 2014, which will take place between 12th-16th October at Dubai World Trade Centre.