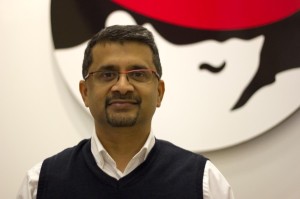 Nokia Networks and Red Hat have extended their collaboration to enable mobile operators to create a new telco cloud infrastructure.
The agreement bundles Nokia Networks' carrier-grade virtualised core applications and cloud application management products with the Red Hat Enterprise Linux OpenStack Platform.
The latest collaboration enables operation of the Nokia virtualised core network functions and management systems on top of Red Hat's OpenStack technology, with commercial joint solutions expected to be available in early 2015.
"Red Hat is an open source and OpenStack leader and its enterprise-class cloud solutions are widely used in the market," said Michael Clever, Senior Vice President, Core, Nokia Networks. "We have cooperated with Red Hat since 2004, and are excited about the expanded relationship, as it strongly supports our strategy to smoothly transition proven carrier-grade core software applications to NFV OpenStack cloud environments."
"OpenStack and NFV hold such significant promise for carriers that are looking to modernise their infrastructure and embrace the innovation that open source is enabling in the cloud," said Radhesh Balakrishnan, General Manager, Virtualisation and OpenStack, Red Hat. "By bringing our carrier-grade OpenStack platform to Nokia Networks' virtualised core applications and cloud application management products, we're aiming to help carriers deliver the cloud-based services that will drive the future of this industry."