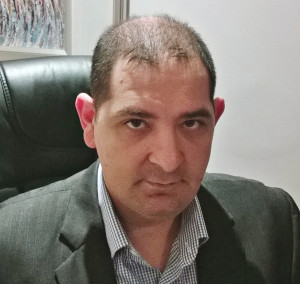 Ricoh has signed up Redington Gulf as its third IT distributor for the region. According to the vendor, the strategy is to have both Supra and Redington for the UAE and Gulf markets while FDC will cover Egypt and Levant regions.
Exclusively speaking to Reseller Middle East, Ahmed Kamal, Regional Sales Head, MEA, IT Distribution Channel, Ricoh said, "We are happy that we have Redington on board, which is one of the oldest and highly reputed IT distributors in the region." Adding on, Kamal said that the challenge for the company now is to build the second-tier model, which is the channel infrastructure. "And we are doing a lot of activities to build an attractive partner programme to get Ricoh resellers on board and of course the consumer segment," he added.
A well-known player in the global imaging and printing business, Ricoh decided to diversify its product range into printers business and audio and video solutions, a few years ago. Since launching its IT Distribution Channel (ITDC) business unit in the region, in August last year, the Japanese vendor has been in the process of building up its two-tier distribution model. Focusing on consumers and SMB as its go-to-market strategy, the vendor hopes to have a robust channel infrastructure in place in the next two years.
"Our objective is to build the infrastructure by hiring new IT distributors in place and we are looking at continuous recruitment of value resellers and value power retailers as our strategy for 2014 and 2015, to build that solid channel infrastructure in Middle East and Africa region," explained Kamal.
In line with its channel plans, the vendor had recently launched a channel event in Dubai to tap the UAE channel and resellers. The objective was to introduce the channel to its new product range in the ITDC portfolio, consisting of single function printers and A4 MFPs. "The second objective was also to share our unique partner programme for the recruitment of resellers, which is quite attractive compared to the competition," Kamal said. And apart from details on the partner programme, the channel partners were updated on the vendor's three-year and five-year strategy for the company's ITDC business unit in the UAE market. The vendor will now launch similar subsequent events in Qatar and Kuwait, this month.
With Middle East and Africa being the focus markets for the company, it has expanded its business to North Africa, mainly Algeria, Morocco and Tunisia. "Our focus in terms of geographical expansion for next year, will mainly be Saudi Arabia and Egypt. We don't have operations there yet but we are working to kick off business as soon as possible in both territories," Kamal shared.
Aiming to touch 5 percent of market share in 2014, the company is working towards growing its market base. "We are working towards being one of the top emerging and printing leaders in the Middle East, by 2016," Kamal said.
"Ricoh is very serious and is looking for a long term relationship with our customers and our state-of-art printing solution with best pricing structure model, distinguishes us from competition. I believe it will be a win-win situation for both, Ricoh and our channel," he said.