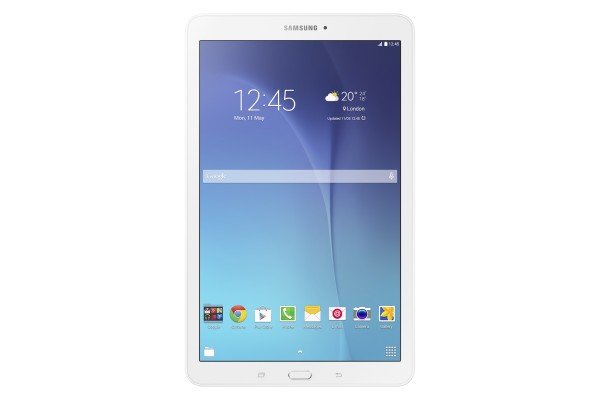 Samsung has recently announced that launch of the Galaxy Tab E, a 9.6-inch budget tablet that is now available in the UAE for AED 999.
Geared toward customers seeking top-quality tablet performance and design at a competitive price, the Galaxy Tab E delivers advanced multi-tasking capability with Multi-window and an impressive 5M AF camera, enabling the user to navigate and simultaneously access multiple files, applications, and camera without interruption.
The Samsung Galaxy Tab E comes with a 128 GB micro SD support which can be purchased separately, to accommodate a continuous flow of downloaded content. Snapping and scrolling through photos, playing back recorded videos, and adjusting the camera settings has never been easier thanks to One Shot Mode and Continuous Shot. One Shot Mode facilitates a quick switch between camera and recording mode by clicking the shutter icon on the side, while Continuous Shot can be instantly activated to take pictures in a flattering photo shoot-like array.
With IDC reporting that the education sector accounted for 10.3 percent of all tablets shipped to the Middle East during Q1 and Q2 2014, smart technology is part of students' daily lives.
The Galaxy Tab E is expected to be the next companion to the smart classroom. With Kids Mode activated, young learners can navigate a fun kids-friendly graphical interface that is oriented for children's control. Kids can use their tablets to access a variety of stimulating applications that promote creative expression through music, colors, sounds, and instructive activities. Optimised for collective in-class use, the Galaxy Tab E provides students access to educational tools and webpages while teachers have all-in-one Screen Monitoring capacities to supervise the students' progress.
Equipped with tablet essentials for leisure, one-the-go, and classroom use at an incredibly affordable price, the Galaxy Tab E earns its status as best in performance, design, and contents.