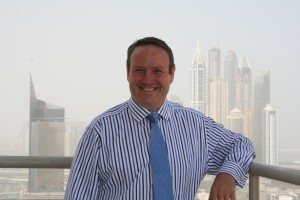 Software AG has announced the appointment of Mike Saxton as their new Senior Vice President for the Middle-East and Turkey.
Saxton joined the Asia-Pacific regional leadership team in 2012 to help drive customer engagement and successful project outcomes.
"Asia-Pacific and Middle-East/Turkey have some surprising similarities", said Saxton. "The exponentially expanding China bears some resemblance to the emerging markets in our region, Singapore, Australia, and the stabilising economies of Saudi Arabia, United Arab Emirates and Qatar. "
"In the future, value creation will be less defined by classical manufacturing expertise and more so by full-fledged intelligent business operations, processes & solutions. At Software AG we refer to this as a digital transformation, whichhas already started creating market momentum in economies where value based investment has been identified as one of the major factors contributing towards business success. Software AG Gulf will position itself as a pioneer influencer to the regional market." said Saxton.
Saxton added, "Software AG brings to the region a winning combination of a stable, and well- engineered German Software, which provides the financial stability of a E1BN organisation and a network of local and international Partners. Our goal and our business mantra is to deliver successful project outcomes for our customers based on a meaningful return on investment. This creates trust and long term relationships that are crucial to doing business in this region."
Saxton joined Software AG in 2012 following a 25-year plus technology career, the last 15 of which have been in Enterprise Software.