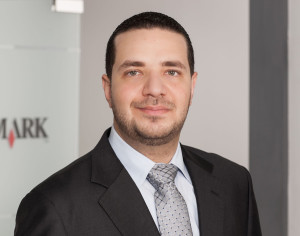 Naji Kazak, Regional Channel Manager, Lexmark Middle East and Africa, explains how the channel partners can best leverage the opportunities present in managed print services (MPS).
How do you think the channel can be empowered to increase the uptake of MPS?
Managed Print Services (MPS) improves overall print efficiency, enhances employee productivity, customer service and process management.
The most successful results come when the MPS provider has a clear understanding of the organisation's goals, a proven industry experience and a track record of success. In order to bring all these benefits to the forefront, the key element to empowering partners is to educate, train, and help the partners understand the value of what MPS brings to their customers. Lexmark MPS combines intelligent devices, software tools, services, custom solutions and innovative strategies to transform an organisation.
How are you enabling your partners and what are your MPS services?
IT resellers have been seeing more customers interested in buying print through a managed print services arrangement. Our MPS channel programme will make life simpler for SMB end users – they won't have to worry about ordering more toner or finding a technician to service a printer, for instance. It will all be taken care of for them – managed by Lexmark behind the scenes.
Today, successful providers are not just offering simplistic programmes; instead they are delving into the true managed-service-based business models which include content and document management. This is why Lexmark has evolved its offering to combine hardware, software, solutions and services to be in a position to deliver 'end-to-end' business process automation.
This proposition is at the heart of the next generation of MPS. As part of our MPS offering, we provide business process optimisation, Governance and change management, MPS fundamentals and help desk services.
Could you discuss your channel initiatives?
Lexmark has been at the forefront of MPS for over a dozen years. We bring a rich portfolio of award-winning multifunction devices, industry specific software and highly skilled experts. We have launched various types of MPS channel programmes that serve the different segment. We are continuously offering training seminars and augmenting the channel partner portfolio to offer the best to our end-customers.
What is the business focus?
Managed Print Services (MPS) continue to evolve in the marketplace and Lexmark remains a leader at the forefront of this change. For many years our mantra has been 'Print Less, Save More' as we have strived to unlock hidden savings in the enterprise for our customers. Over time, this has evolved from output consolidation to automated fleet management and on to workflow enhancements.
However, businesses no longer see MPS as an added-value amenity, but instead, a valuable service that can help them unlock the potential for process improvement and increased focus on core business. This development has led to an increased interest in building next generation workplace environments where cost and productivity goals are maximised to meet the challenging economic pressures of the modern era. As such, there has been a move from just pure print optimisation, through to digital capture, including basic and advanced capture and more recently, to intelligent capture and workflow automation.