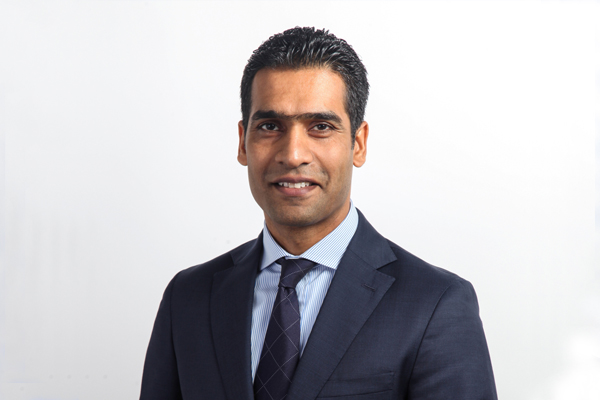 StorIT Distribution unveiled its new social initiative, THOT (The Human-side Of Technology), at its annual technology summit, 'CONVERGE', held at The Atlantis Hotel, Dubai. The initiative aims to be a platform for getting the regional IT fraternity together in reaching out to people and communities lacking basic needs such as access to clean water or education.
Amal Al Redha, Senior Fundraising Manager at Dubai Cares, the programme partner of THOT, introduced the 'Adopt a School" initiative, the first cause undertaken by THOT, and honoured the support partners EMW, Pinnacle Smart Systems and Spusht for their contribution towards the cause.
Speaking about the initiative, Suren Vedantham, Group Managing Director, StorIT Distribution, said, "We plan to get together each year with all partners who intend to be part of the initiative to sponsor a social programme which may not demand much of our time or resources but could certainly touch the lives of underprivileged people around the world. We believe that the cumulative effect of a collective effort is always much greater than disparate individual actions. This year, through THOT, we have been successful in sponsoring a social cause related to children's education titled 'Adopt a School", which has been launched by Dubai Cares, a philanthropic organisation launched in September 2007 by His Highness Sheikh Mohammed Bin Rashid Al Maktoum, Vice President and Prime Minister of the UAE and Ruler of Dubai. We thank Dubai Cares for their support and our partners, EMW, Pinnacle Smart Systems and Spusht for their extraordinary generosity in co-sponsoring this programme," he added.
Tariq Al Gurg, Chief Executive Officer of Dubai Cares thanked StorIT and its partners for initiating the fundraising campaign: "This is a difficult time for Nepal and it is heartening to see that corporate entities like StorIT are taking the lead in ensuring that the education of Nepalese children does not suffer during these challenging times. StorIT's commitment towards building a school in Nepal showcases the UAE's overarching commitment to education and humanitarian development in countries around the world. Without the strong support of individuals and businesses which have generously donated to our programmes, we would not have been able to achieve what we have today. To date, Dubai Cares is reaching more than 13 million beneficiaries in 39 developing countries."
Under the 'Adopt a School' initiative, Dubai Cares aims to address the challenges faced by children in gaining access to quality primary education. This initiative is designed to make a genuine and tangible change in the lives of children, their families and communities. In Nepal, the initiative focuses on improving the infrastructure of primary school classrooms and providing a safe and sanitary area for children to learn and for teachers to teach. It will also focus on  improving access to adult education and literacy skills by providing training to local facilitators to teach illiterate women the fundamentals of reading and writing. The funds raised through THOT at StorIT's annual technology summit will go towards supporting this initiative.
Apart from technology presentations from leading industry experts from EMC and VCE, and the introduction of THOT, StorIT also honored its best performing reseller partners with awards under different categories.