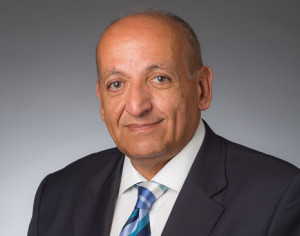 Aptec – an Ingram Micro Company has announced that its sister company, Track Distribution Middle East (TDME), will now operate under the Aptec brand name. The move combines TDME's existing distribution portfolio of Cisco, Oracle and Belkin products and strong presence in the Gulf region with Aptec's as part of the region's go-to-market strategy for technology solutions. According to the statement released, the combined capabilities and reach of both companies position Aptec as a single highly-integrated value-added distributor in the Gulf region and Pakistan.
Ali Baghdadi, President, Technology Solutions, META region, Aptec – an Ingram Micro company, said, "We are re-branding Track Distribution with the only objective to bring more value to our reseller partners because as one brand – Aptec, an Ingram Micro company – we will be able to serve our resellers better. As one of the biggest value-added distributors in this region, Aptec is known in the market for its unique go-to-market strategy and value-added services which we provide to the channel such as advanced logistics services, technical support and consulting, financial support to partners in form of credit, full range of marketing services. Our resellers of Track Distribution can now benefit from this fully."
Bahaa Salah, Managing Director, Aptec, an Ingram Micro company, Gulf and Near East region, added, "Track Distribution was always part of Aptec but sometimes it was confusing to the channel because we were positioning these two brands separately. We want to bring clarity to the market and I emphasise that integration into Aptec will be only beneficial for our resellers."
The company further added that the new branding provides significant benefits for legacy Aptec and TDME customers.  For resellers it includes access to the wider product portfolio of larger number of vendors, streamlined onboarding processes when the sign up will happen with one company instead of two, which means less documentation, shorter approval time, less number of people to contact inside company, inventory available in several warehouses across the META region, ready to ship, and faster day to day services.  For vendor partners, the benefits include opportunity to have access to Aptec and TDME combined product portfolio benefiting from wider range of advanced solutions.