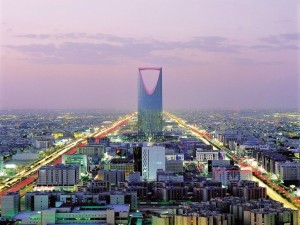 Teradata has announced the establishment of Teradata Saudi Arabia LLC to strengthen its commitment to current and prospective customers and channel partners in the Kingdom of Saudi Arabia.
The announcement of the Riyadh office was made at a half-day opening celebration that brought business and technical professionals together with senior representatives from Teradata to learn about the company's strategic direction and plans for operations in the Kingdom.
From its new base in Saudi Arabia, Teradata will extend its portfolio of analytics, data warehousing and marketing applications solutions.
"Driven by ambitious government plans to boost economic diversity and social development across the nation, as well as exciting transformation in the business environment, Saudi Arabia represents a market of huge opportunities," said Eric Joulié, Vice President, South Europe and Middle East and Africa, Teradata Corporation. "By establishing Teradata Saudi Arabia LLC, Teradata aims to help public and private sector enterprises better manage and analyse these vast amounts of data derived from the internet, social networks and mobile devices to create efficient data-driven businessesthat power performance, efficiency and customer retention strategies."
Teradata's announcement comes as industry analysts continue to report exponential growth in Big data and Analytics spending in the Kingdom. According to a recent report from IDC, spending on business analytics software in Saudi Arabia is expected to reach $62.7 million in 2014, up from $51.0 million in 2013. The report also states that key industries including energy, manufacturing, banking and finance, telecommunications, and retail will further drive investment in supply chain management (SCM), risk management, inventory control, and customer relationship analytics, while the public sector will see investments in analytics dedicated to mobile devices, as the Bring Your Own Device (BYOD) trend and mobile broadband penetration across the Kingdom continues to grow further.
Jamil Jeitani, Managing Director, Teradata Saudi Arabia, said, "We are immensely happy to establish operations in Saudi Arabia, as this brings us closer to our customers and partners and gives us the opportunity to contribute to one of the most rapidly developing economies in the world. We look forward to deeper engagement with customers from both the public and private sectors, and across multiple industries."