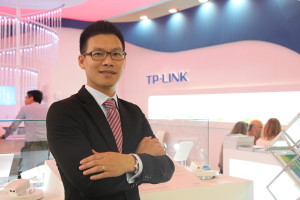 TP-LINK has announced it is moving its regional headquarters to a bigger office, as part of the company's expansion plans for 2015.
The move to bigger premises comes as the company has been expanding its regional sales, channel management, marketing department and technical support teams across the region.
The motivation behind the move into bigger premises is to support TP-LINK's business expansion plans for the Middle East and Africa (MEA).
The vendor also added that it has started to recruit new staff as part of the company's strategy that will see it open offices in Egypt and the Kingdom of Saudi Arabia later this year.
TP-LINK stated that it anticipates the move to new offices at its Dubai regional headquarters to be completed before the end of the first quarter this year.
Denny Liang, General Manager, TP-LINK Middle East, said as TP-LINK is aggressively expanding the business in MEA with several business development and partner initiatives, it's crucial that the company has the right balance of employees that will be able to support the entire channel partner ecosystem in the region. "We felt that we were running out of space fast as we look to grow our business and take the business to the next level," he said.
He added that to be able to do this, TP-LINK is recruiting people in sales, channel account management, marketing professions and technical roles to support the business end-to-end. "Dubai remains the regional headquarters and base for TP-LINK's operations in the Middle East and Africa," he said. "Our business has been growing phenomenally in the Middle East since we set up operations in 2011 and consequently, we have had to grow our workforce to support the business growth."
Currently, TP-LINK has about 40 employees in its Dubai office with more expected to join in the first half of 2015 as the company is expanding its operations to address growth in the Gulf and Levant region.
The new offices will house a training lab, product showroom, several meeting rooms, RMA unit and technical service centre, where TP-LINK technicians will be on hand to support channel partners and end users.