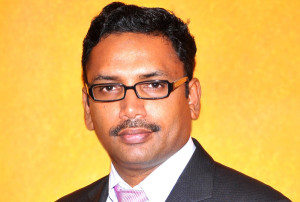 Information risk management firm Paladion Networks will hold its SOC Conference at InterContinental Hotel, Riyadh, Saudi Arabia on 9th February 2015 in association with HP Enterprise Security.
Paladion will bring together security experts and industry peers to illustrate the emerging trends in security operations and information risk management.
This year's conference aims at providing insights on how leading SOCs are adapting to the changing threat landscape.
The conference will also share a glimpse into key technologies such as Big Data and analytics.
Firosh Ummer, Managing Director EMEA, Paladion Networks, will preside over the event and share an overview about the company and his insights on information risk management.
He said, "Maintaining a tactical advantage in security defence is paramount for any business. But an upper hand in security operations cannot be achieved with traditional security operation centres. Enterprises in Saudi Arabia must leverage analytics and Big Data to predict threats and look at advanced security innovations to protect their businesses from security infringements."
Paladion's EVP and head of managed security services Jose Varghese will discuss the concept of the 'intelligent SOC', while the company's Security Specialist Harish Kumar will focus on SOC trends at the event.
IDC Saudi Arabia's Senior Research Analyst for IT Services and Software Uzair Mujtaba will also discuss the advantages of an SOC and how it can help enterprises in KSA to move towards predictive IT security management.