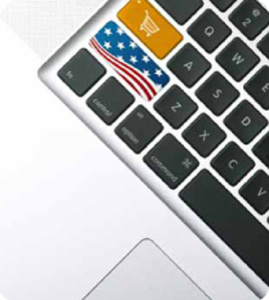 Visa has partnered with the international shipping platform and shopping facilitator, shipnow2.me, to enable Visa cardholders in the Middle East to shop at thousands of U.S. e-tailers that do not ship internationally.
Shipnow2.me, in conjunction with its parent company, international mail and package service provider SkyPostal, offers customers a physical tax-free U.S. address, allowing non-U.S. residents a to fulfill online purchases from American brands that have an online retail presence.
Through its partnership with Visa, shipnow2.me will now bring its offering to the Middle East, giving Visa cardholders in the region exclusive access to a selection of U.S. e-tailers.
Karim Beg, Head of Marketing, MENA, Visa said, "In line with our vision of accelerating e-Commerce solutions, Visa is excited to partner with shipnow2.me to bring this service to customers in the GCC, Lebanon and Jordan. Through shipnow2.me, shoppers will now have access to US merchant sales and the best deals in the U.S., while enjoying the confidence of safe and secure transactions through the Visa network."
In instances where e-tailers do not permit transactions on non-U.S. credit/debit/prepaid cards, customers can avail the 'Personal Shopper' feature that processes the purchase on their behalf.
The users can fill in the shipnow2.me order form, informing the shopping facilitator of the details of their purchase, and the 'Personal Shopper' feature makes the purchase for them with a minimal additional fee.
There is no registration membership fee and a price comparison engine allows customers to search for the best price on what they are looking for.
"E-Commerce retail solutions are rapidly growing in the GCC, Lebanon and Jordan and we are pleased to enter into an exclusive partnership with Visa in the region to offer all its cardholders the chance to avail of exciting discounts and promotions that would otherwise be beyond their reach," A J Hernandez, Chief Executive Officer, SkyPostal, said. "Shipnow2.me works by removing barriers and allowing cardholders to shop from the U.S. with the same ease as any US resident while saving up to 80% in shipping costs when compared to other international shipping companies."