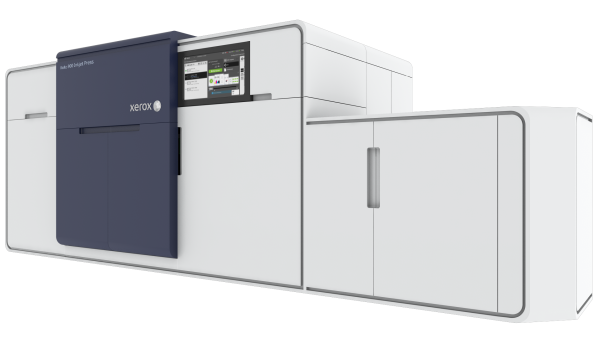 Xerox's new Rialto 900 Inkjet Press is a fully-integrated roll-to-cut sheet, narrow web inkjet press is designed for print providers who produce 1.5 to 5 million impressions per month.
The inkjet press is 11.9 x 5.1 feet/ 3.58 x 1.55 meters in size including the press tower. To help lower the entry point into production inkjet technology, the Rialto 900 prints duplex jobs.
The device offers the speed and image quality required to take on full-color, personalised direct-mail, statements and book production. Its all-in-one design means the front-end controller, paper roll and finishing components are housed within the machine – a space saver and service convenience.
Automating and simplifying production is possible with a range of workflow offerings, including XMPie, PersonalEffect, StoreFlow, Xerox FreeFlow Core and VI Suite and solutions from GMC and Solimar – all driving the press at rated speed for maximum productivity.