We got our hands on the first handset to feature Google's augmented reality (AR) software Tango and it was 'phabulous.'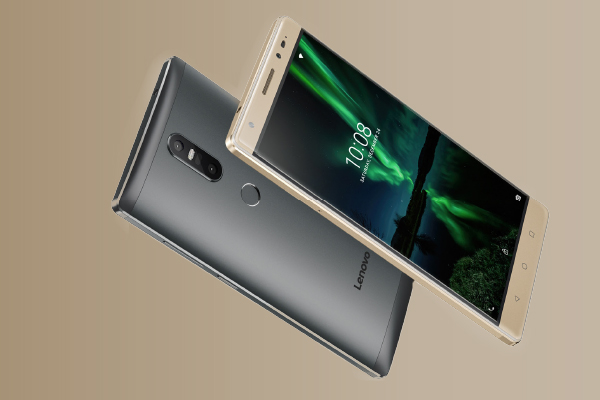 First things first, the Phab 2 Pro is a 'huge' device. It has a 6.4-inch IPS LCD touchscreen display, which is coated in Gorilla Glass and is quite hefty at 259 grams. With its size, it's fitting to say that using the device with one hand is nearly impossible. Nevertheless, its size does help show off its design. The phone sports a slick matte aluminium finish and shiny diamond-cut edging, which adds a premium touch to its look.
It has a fingerprint sensor at the back, which is in our opinion, awkwardly placed considering the size of the device. The phablet is also equipped with powerful speakers and – wait for it – a headphone jack.
Under the hood, it runs on Android Marshmallow and a customised version of Qualcomm's Snapdragon 652 processor with 4GB of RAM. While apt, the performance doesn't quite match Qualcomm's latest processor, the Snapdragon 821. It also has a 64GB built-in memory that's expandable up to 128GB via a microSD.
With a big 4,050mAh battery, you'd expect the device to run for days but unfortunately, it doesn't. It'll probably last you up to 12-hours of continuous web browsing, multimedia and playing with Tango apps. The Quickcharge is also quite disappointing as it took more than an hour of recharging before it reached 100 percent of power.
The cameras are where things get interesting – it doesn't have just one or two, it has four cameras!
Phab 2 Pro has three cameras on the rear and an 8MP selfie camera on the front. The device's main shutter is a 16MP RGB cam, it also has a wide-angle fisheye camera and another camera with an infrared emitter, which are all part of the Google Tango experience of the phone.
Now for the crème dela crème of Phab 2 Pro's features, Google Tango.
Tango is all about AR, it inserts virtual objects into the real-world environment captured the smartphone's lens. The phablet is equipped with an accelerometer, a gyroscope and rear-facing sensors that work in tandem to gather visual information on the specific environment, like where the walls are, as well the position of the phone within that space.
The software is both useful and entertaining. It lets users utilise apps like iStaging, which is useful for interior design; Signal Mapper, which lets you map out areas of a certain space based on WiFi signals; then there are apps like the Raise and Hot Wheels that lets you have a virtual pet and race cars. However, the Tango is far from perfect, after all, its implementation is still in its early stages. It's still glitchy and some apps take time to load and even crash.
All in all, if you are a tech aficionado who want to have a smartphone with a big display and are keen to experience cool software like Tango, Phab 2 Pro may just be the device for you.