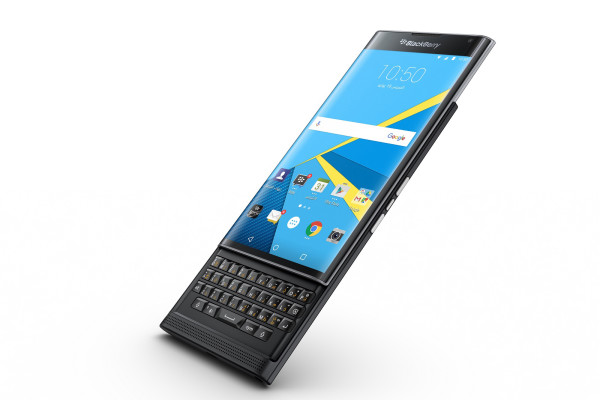 This Android-powered BlackBerry device is an ideal phone for security-conscious business users, but its price tag could be a dampener.
The first thing that strikes you when unboxing Blackberry Priv is its sleek design and physical keyboard, which slides out from the bottom of the phone in portrait mode. Though this is the first Blackberry phone powered by Android OS, hardcore Blackberry loyalists would be pleased to learn that this unique smartphone sports many features that are familiar to them, including Hub.
The Priv is a high-end phone, which features a 5.4-inch OLED touch screen, and is powered by a 64-bit Qualcomm Snapdragon 808 processor with 3GB of RAM. It includes 32GB of built-in storage and has a MicroSD slot that supports up to 2TB of additional memory. Another highlight is an 18-megapixel rear camera with optical image stabilization.
For Android users, who miss physical keyboards, Priv is an ideal option, and the keys themselves are touch sensitive and supports customizable shortcuts. Battery life on the BlackBerry Priv is also impressive, and its 3410mAh battery can last up to 22.5 hours of mixed usage.
BlackBerry is also touting the Priv's privacy features, with a built-in app dubbed DTEK that grades overall system security. From here, you can control which apps have access to system features such as the microphone, camera, and location. It looks through your applications and factors in the developer options and trusted app sites you've allowed to assess how protected your device actually is. However, it doesn't make up for the lack of individual application permissions, which are available with Android 6.0 Marshmallow, but it is an app you'd expect from a company like BlackBerry.
On the downside, the Priv, which retails at  AED 2899 costs more than iPhone 6S, lacks a fingerprint sensor, and is a bit flimsy in its construction. Also, the screen tends to bend too easily as it has been so thin to accommodate the keyboard underneath.