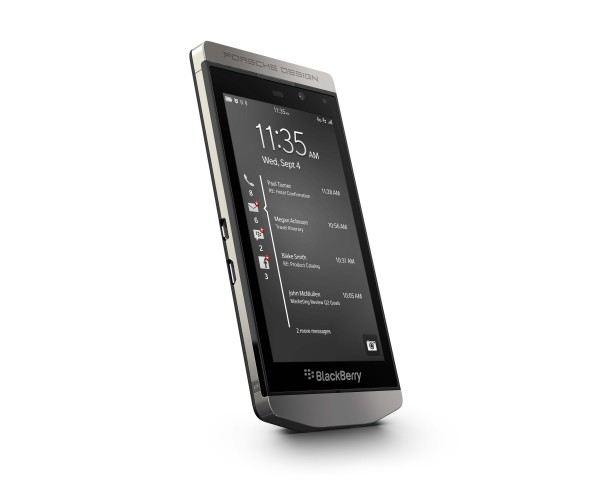 When you move above the high-end segment of the smartphone market, currently dominated by the iPhone and Samsung's flagship Galaxy range, it's difficult to understand what buyers really want. Both of these vendors provide the very best in handheld technology – depending on which mobile operating system you prefer – so why would you spend more than twice as much on something that, on many counts, isn't nearly as good?
Such is the dilemma facing the newest Porsche Design BlackBerry P9982. Indeed, it's an issue that Porsche Design has faced ever since it tied up with BlackBerry to make its own line of smartphones a number of years ago. While Apple was busy churning out millions of iPhones, Porsche Design was building its gadget business out with the increasingly irrelevant BlackBerry ecosystem, using tired, old devices as the template for its laughably expensive devices.
And when I say expensive, I really mean expensive. The new, all-touch P9982 – based on the Dh1,200 BlackBerry Z10 – sells for Dh7,300.
With that amount of money, you could choose to buy two 64GB iPhone 5Ss, three 32GB Samsung Galaxy Note 3s, or a top-of-the-range 13-inch MacBook Pro with Retina Display, or else a well-sorted 3D LED TV from any of the big manufacturers. Indeed, there are limitless uses for such a vast sum of money, meaning that the P9982 had better be something pretty special.
Build quality and materials
The promotional blurb might state that the device is "exquisitely fashioned from high-quality materials", but the feel of it hardly sets it apart from any of the other top-end phones. Yes, the back door might be clad in genuine Italian leather, but it feels no different to the faux-leather found on the back of the Samsung Galaxy Note 3. What's more, when you take the door off to reveal the battery and SIM slot, it feels just as flimsy as any other phone's removable back does.
On the front, you get a "satin-finished frame forged from the finest quality stainless steel". To be honest, it does feel pretty premium, coming across as more solid than the aluminium handsets such as the HTC One. "Porsche Design" is etched into the stainless steel band at the top in bold lettering – this isn't a discreet handset, then.
The touchscreen itself is nothing special – indeed it's the same 4.2-inch display as what's found on the BlackBerry Z10 upon which the P9982 is based. I have no complaints about the display on the Z10, but, going on the P9982, with its enormous price tag, the screen seems a little underwhelming.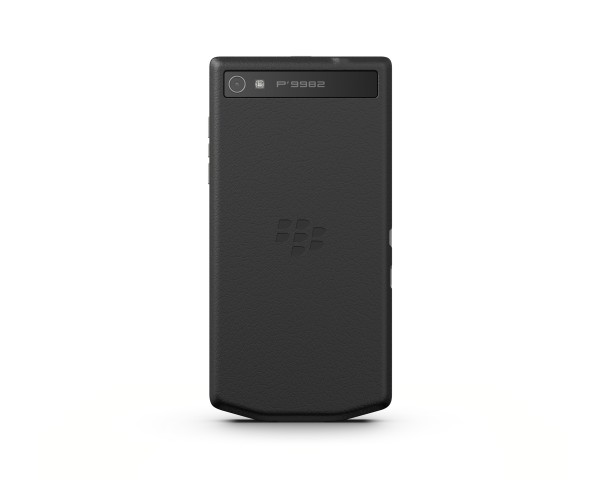 On the top, you get a power button, and on the right, two volume buttons with a snooze button in between. Fashioned out of the same stainless steel as the rest of the bezel, they feel solid and durable, and are certainly pleasing to press down. On the right, you get a standard micro-USB charging port, as well as a micro-HDMI port, both of which are nicely integrated to the design as a whole.
You can't deny that this is a quality product. However, do you get more than Dh4,000 worth of quality over, say, an iPhone? I'd venture that the answer is no, you don't. Apple has pretty much perfected the idea of what a quality smartphone should be, and its efforts have been replicated by vendors like HTC and, to an extent, Nokia. I just can't see that the P9982 makes a case for itself on quality alone, because the likes of Apple manufacture their products to such high standards that you don't need anything more premium. On a personal note, the iPhone 5S feels, to me, like a nicer product to hold, anyway.
Software and performance
BlackBerry claims that the P9982 comes with a "customised" version of the BlackBerry 10.2 OS. However, from where I'm sitting, it's indistinguishable from the standard BB 10 OS that you get on any of the latest BlackBerry phones. Granted, there are some additions with the 10.2 version, but let's not pretend that Porsche Design customers will be the only ones getting these updates.
We've reviewed BlackBerry's latest devices extensively over the past year, so there's no need to go through most of the features. What's new in 10.2, however, is worth mentioning. For example, you now get BlackBerry Priority Hub, an addition to the famous Hub that filters messages so that you can see the most relevant content. It works reasonably well, and you can do a lot of customisation in terms of what you want to see in your Hub.
Aside from that, the only thing unique to the P9982 in terms of software is a handful of apps that are exclusively for Porsche Design customers. You get a couple of games, plus a nifty productivity app for creating presentations, but nothing else worth mentioning. As is the problem with the entire BB 10 ecosystem, there just simply aren't enough developers out there creating good apps for the OS, and the P9982 suffers just as much from this as its less-expensive siblings do. One wonders why Porsche Design has stuck with BlackBerry for so long – presumably, anyone spending such a large amount of money on a phone would want a good selection of apps to choose from.
You do get one more benefit out of the P9982 when it comes to the software – a unique PIN number from a special series reserved for Porsche Design customers. "Owners of the PP982 will be instantly recognisable in the exclusive world Porsche Design smartphone owners," says BlackBerry. Again, though, I'm not sure that's worth the asking price.
In terms of overall performance, it's difficult to fault the P9982, just as it was difficult to fault the performance of the BlackBerry Z10. Despite suffering from a choked app ecosystem, BB 10 is a solid operating system. Opening and closing apps is seamless, and the device's onboard Internet browser is still one of the best in the business. What's more, the BlackBerry Hub makes itself pretty indispensible after you've gotten used to having it.
The thing that stumps me is that you can have all of these features on the aforementioned Z10 for a fraction of the price. You could even go more premium by buying the Z30, which comes with a bigger screen, and you'll still have a small fortune left over. The P9982 doesn't make a case for itself here, either, then.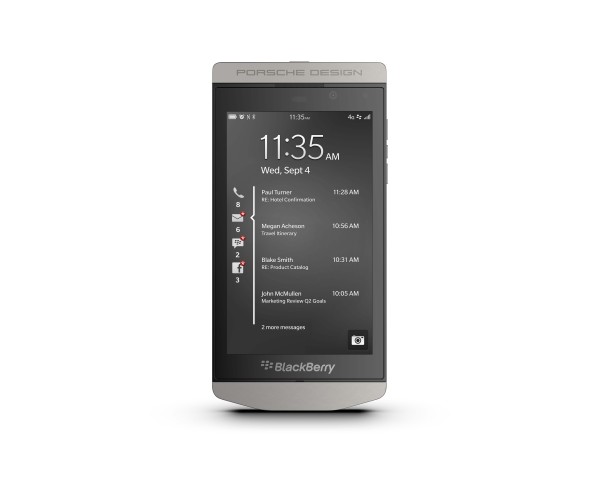 Desirability
This is the one area where the P9982 might make a case for itself, though when it comes to a device like this, desirability is a completely subjective matter. Personally, I prefer the look and feel of the iPhone 5S, so it doesn't win me over in terms of styling. I'd also think twice about bandying that massive Porsche Design logo about – "What does this say about me when I don't own a Porsche?" I'd ask myself.
But then again, I know for a fact that there are Porsche-lovers out there who fall head-over-heels for this stuff. The very existence of the Porsche Design brand is proof of that. Perhaps, for some people, a Porsche Design phone is just as natural as a Porsche-branded T-shirt or baseball cap.
The other thing is that, because the P9982 is so expensive, it's certainly an exclusive product. You won't find many people, even in Dubai, holding one, so I suppose you can give it some desirability points simply based on how rare it's likely to be.
It also helps that, while I believe the iPhone 5S is a more pleasing device to hold, this is still a premium product. There are few smartphones out there that can rival the P9982's build quality.
Verdict
If I'm being brutally honest, the P9982 makes no sense whatsoever if you choose your smartphones based on, well, logic. There are more expansive operating systems out there; there are better-looking devices out there; and, if you really want the BB 10 OS, you need only look to the standard BlackBerry range to pick up a great device for a steal. When it comes to dishing out fair consumer advice, I can't advise you enough to not buy this phone – it's not even close to worth the money.
But the Porsche Design P9982 doesn't subscribe to logical consumer thinking – it'll be bought by someone who's seriously passionate about the Porsche brand, and someone who values exclusivity above all else. The price tag is absolutely mad when you think about the device that you're actually getting, though perhaps it's the madness that makes it special.