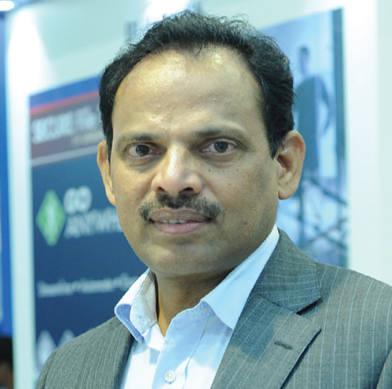 Bulwark announced that it has teamed up with Varonis Systems to distribute the company's software offerings across the region.
Organisations store important and sensitive unstructured data across their file shares, intranets and email systems in the form of word documents, spreadsheets, presentations, emails, images, audio, and video files that are created and shared by employees every day. This data is growing exponentially, and as it does organisations are struggling to keep pace with appropriate access privileges, usage and the associated business alignment and relevance. Without proper insight into where sensitive data lives and who has access to its organisations are at significant risk from both external and internal threats.
For the last 10 years, Varonis has been developing and perfecting a range of innovative solutions built on its patented core Metadata Framework technology. Currently powering six distinct Varonis products, the Varonis Metadata Framework intelligently and non-intrusively collects and analyses metadata from customers' vast, distributed unstructured data stores and enables a variety of use cases, including data governance, data security, archiving, and search.
Jose Thomas, Managing Director, Bulwark, said, "We are excited to partner with Varonis to distribute its industry-leading data governance solutions to the Middle East region. We're also working towards offering our value-added services to integrate and instruct the channel to create the demand for the technology. At Bulwark, we cater to our customers' needs and introduce not just products but solutions that make the users' life easier, efficient, and more secure. Varonis solutions complement our existing wide array of product and solutions portfolio very well."
Dietrich Benjes, Varonis VP for the UK, Ireland & Middle East, added, "Unstructured data is one of the fastest-growing, relevant, and valuable data sets and thus subject to intense security and compliance requirements. Companies are generating several ZB of data per year and must be accountable for all of it. If the data isn't secured from the start, organisations will be more vulnerable than ever to internal/external security breaches. We're pleased to partner with Bulwark to offer our solutions to organisations of all sizes – from enterprise to SMB – in the Middle East region in order to help them get control of data quickly, which in turn will reduce risk, increase productivity, and lower costs."