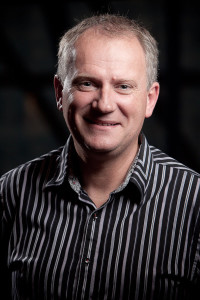 Simon Russen, EMEA Sales Director, Kensington, on the company's plans and objectives for DISTREE Middle East 2014
How long have you been participating at DISTREE?
We have been at DISTREE for the past 5 years with our distributor, Jurassic Technologies. DISTREE gives us a great platform to meet resellers and retailers from all over the MEA region in one place and share with them our plans for new product launches and channel campaigns.
This year we will have our own stand for the first time, as well as being with Jurassic in their meeting suites. Having products showcased on two stands gives us the chance to speak to more visitors at the show. The MEA region is one of the fastest growing part of the world and we want to have more of a formal presence for our Kensington brand at the show, rather than just being one of the many brands within our distributor, which is why we are here today.
What will be your focus at DISTREE this year? Is there a specific theme in mind?
Focus is on launching our NPD (New Product Development) as well as to meet customers from the more far-flung parts of the MEA region, which we do not manage to visit
In what way do you expect DISTREE to make an impact on your business this year?
We are launching some key new product categories – rugged cases for iPads/Samsung tablets and universal cases for Android tablets as well as our thinnest and lightest range of KeyFolios (Bluetooth keyboard cases) for tablets. The show gives us a great launch vehicle for these new product ranges and the chance to speak to many different resellers and retailers across the MEA region.
How is your company presenting itself at the event this year to differentiate it from competitors?
We are using our award-winning Bright Ideas campaign displays to showcase the unique features of our tablet accessories – allowing users to colour match their cases with other accessories such as Stylus/Pens.
What are the key trends influencing your approach to the event and your offerings?
The growth of mobility has lead us to develop more and more accessories for tablets and smartphones to capitalise on this very dynamic market-place. Our accessories also make the user experience using Tablets more productive and enjoyable.
 Have you been able to successfully sign up partnerships in the past?
Each year we sign up new partners – whether in existing markets like UAE and Saudi Arabia – or in the other GCC and African countries.
 Could you briefly highlight some of the achievements of your company in the past few months?
We have more than doubled our sales revenue in the MEA region in the past 18 months, making it by far the fastest growing region in the world. New products and new channel partners have allowed us to reach a sizeable business in the region, but there is still more untapped potential out there so the quest goes on.