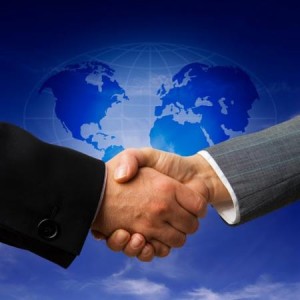 The tenth annual DISTREE Middle East retail channel event begins today in Abu Dhabi, and will offer a platform for meetings between ICT and consumer electronics vendors, distributors, retailers and e-tailers, plus a conference programme featuring a range of speakers.
The event brings together more than 560 delegates from 37 countries, including representatives from over 80 brands and distributors selling into the regional retail channel.
Farouk Hemraj, CEO, DISTREE Events, said, "More than 200 retail executives – representing 120 retail chains – are attending DISTREE Middle East 2014. We also welcome some of the region's top e-tailers as they look to build their presence in the regional market. More than 2000 pre-scheduled meetings will take place between delegates during the course of the next three days."
The conference and Retail Academy programme  at DISTREE Middle East offers insight and data from research and analyst houses including Event Partner GfK and Content Providers Blue Print Execution, Context, Jigsaw Business Solutions, Navo, Pumpkin Consulting and RED-DOLPHIN.
New and emerging product categories are an area of focus, with a dedicated Wearables LIVE demonstration session taking place as part of the conference programme. This year's event will also see some new product launches, with distributor Redington teaming up with Motorola for an exciting channel announcement at DISTREE Middle East 2014.
Hemraj continued, "By uniting so many influential vendor and channel executives in one place at one time, DISTREE Middle East accelerates business development and creates new growth opportunities for all delegates. We want to thank all the sponsors, content providers and delegates for their support of this year's event."
DISTREE Middle East 2014 is taking place at the Fairmont Bab Al Bahr, and is supported by Platinum Sponsors Huawei, Belkin Linksys and Quantum; Gold Sponsors ACME Distribution, Dell, Grand Stores, Hisense, Manhattan, Max Electronics and Xtouch; plus Silver Sponsors Energy Sistem, GCT, Genius, Mercantile, Prestigio, Seagate, Souq.com, Strontium and TDK. This year's Technical Sponsors are Dell, Jurassic and Ricoh.