Meru Networks launched the new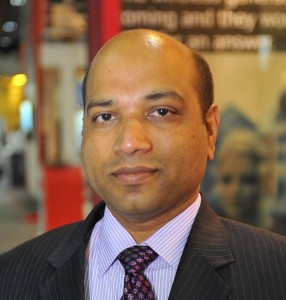 in the region, which it says is the market's fastest 802.11ac access point.
The AP832 delivers up to three times the performance of competing 802.11n access points, Meru said in a statement.
"We have put two 11ac radios into the product, whereas most of our competitors just put one 11ac in. It's future-proofing our customers because, today, most of the devices are 11n but, three years from now, everything will be 11ac," said Zakir Lokare, Regional Director –MEA, Meru Networks.
Adoptions of the 802.11ac standard is being driven by the quickly growing number of mobile devices, the BYOD trend and high-bandwidth applications such as HD video, video conferencing and cloud-based services and storage. Consumer devices such as smartphones and tablets are already available with 802.11ac support.
The speed of the device can also be attributable to the vendor's Virtual Cell, a single-channel option provided by the MobileFlex architecture, Lokare said. This also makes the device far more useful in large-event environments, such as GITEX, he added.