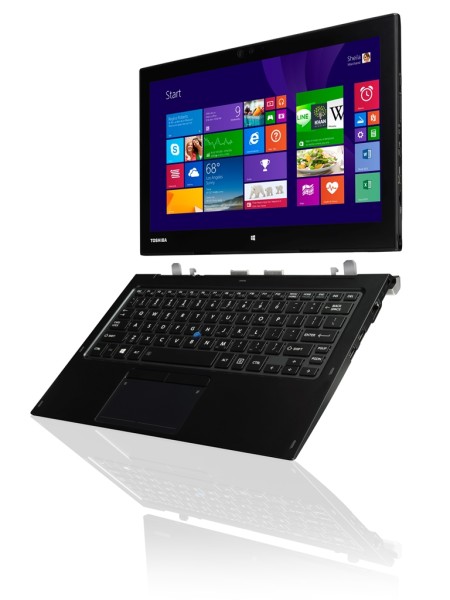 The Portégé Z20t, a convertible Ultrabook, is the latest addition to Toshiba's portfolio.
According to Toshiba, the new device sports an easy-to-use design with its 12.5-inch screen and detachable keyboard. It is also equipped with Intel Core M processors.
The tablet's battery can last up to eight hours when used without the keyboard. With the keyboard attached, this convertible can last up to 17 hours on just a single charge.
The convertible Ultrabook is equipped with a svelte dock that houses a spill-resistant keyboard. The hinge on the back of the device allows you to elevate the keyboard for maximum typing comfort.
Toshiba also underlines that the Portégé Z20t has a high-precision pen and a screen equipped with anti-glare coating that works together to give you a comfortable viewing experience.
In tablet mode, the Portégé Z20t has a Micro HDMI port, a Micro USB port, and a microSD slot. The keyboard offers more connectivity features with its full-size RGB, HDMI and Gigabit Ethernet ports. It also has two USB 3.0 ports allow you to connect more than one external device to your convertible.
The Portégé Z20t has 8GB of RAM and 256GB of fast SSD storage and is equipped with Windows 8.1 Pro OS.