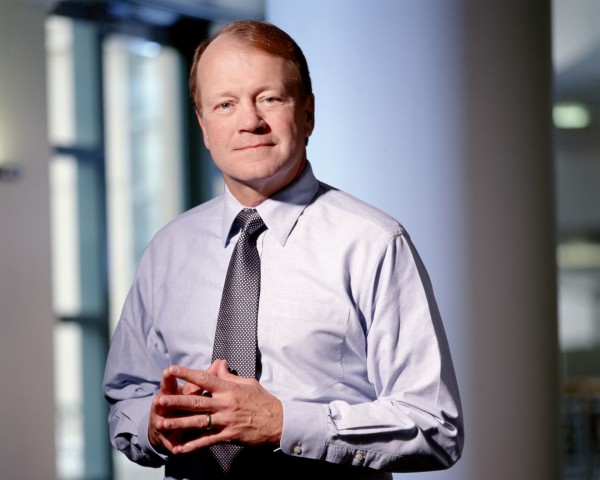 Cisco has announced that its Executive Chariman John Chambers will be attending the third Internet of Things World Forum (IoTWF) which will be held in Dubai on 6th to 8th December 2015, at the Dubai World Trade Centre.
Chambers will deliver a keynote on how the Internet of Things (IoT) is creating a new world of possibilities and how as we move into an era of digitisation, countries, cities and corporations are going to need to rethink how they approach national infrastructure on a grand scale, and where digitisation has the potential to create sustainable and positive impact for every area of society.
According to Cisco, IoTWF promises to have a packed schedule with the overriding focus being the dramatic transformations now gaining momentum across every global sector and creating a new world of opportunities made possible by the Internet of Things. With 13 keynotes, more than 28 breakout sessions, four customer deployment case studies and over 35 hours of networking opportunities and four customer deployment case studies, the IoTWF will be the perfect platform for over 1500 industry leaders in the public sector, private business and education from around the world to collaborate, network, partner and share the latest developments and emerging applications of global IoT strategies and deployments.
The Forum will be a showcase of opportunities where industry leaders will share innovations, key breakthroughs in technology since the event last took place, discuss opportunities and challenges ahead of us. With a strong list of IoT experts sharing the latest developments and emerging applications, the range of topics during the keynote sessions will include:
The Internet of Things and the Next Fifty Years of Moore's Law by Doug Davis, Senior Vice President and General Manager of the Internet of Things (IoT) Group at Intel Corporation, Intel
Scalable Industrial IoT Technologies Enhance the Connected Enterprise by Keith Nosbusch, Chairman and CEO, Rockwell Automation
A Web of Systems for a Digital World by Prof. Dr. Siegfried Russwurm, Chief Technology Officer, Siemens AG
Powering a New Era of Operational Intelligence with the Internet of Things by Dr. Prith Banerjee, EVP and Chief Technology Officer, Schneider Electric
The Industrial Internet and the Power of Service Transformation by William Ruh, CEO, GE Digital & Chief Digital Officer, GE
3M IoT World Conference Keynote by Ashish Khandpur, Senior Vice President, Research and Development, and Chief Technology Officer, 3M Company
Finally, attendees will have the opportunity to experience multiple 'Proof of Concepts' (PoCs) in Dubai as part of the Smart City Tour. On this tour, attendees will be able to see how the urban services of a city come together into a single infrastructure. The most important part of the tour will be at the Command and Control Centre demonstrating the horizontal integration of nearly all the PoCs into the City Digital Platform to enable aggregation of data from various sensors, solutions, and partners, advanced data analytics, a wide spectrum of urban services, and partner applications. Attendees will be able to experience the path of the city of the future transformation on either a walking or self-guided tour around Dubai World Trade Centre or bus tour to Dubai Design District(d3).
Inbar Lasser-Raab, Cisco VP Products and Solutions Marketing & Executive Sponsor of IoTWF, said, "Hosting the IoT World Forum is an exciting milestone for Dubai placing it as an important landmark in the emerging IoT landscape. Dubai has established a proven track record in accelerating all aspects of city planning and realisation, and we expect to mirror this success in advancing the IoT industry as the basis for country, city and industry digitalisation and we will have the opportunity to showcase first-hand the path breaking technological initiatives. I look forward to the Forum and the announcements, speaking sessions, panels, and connections we will make next week."
The IoTWF will feature Etisalat as an Innovation Sponsor, Intel as an Elite Sponsor and Siemens, GE, Schneider Electric, and Rockwell Automation as Premier Sponsors.