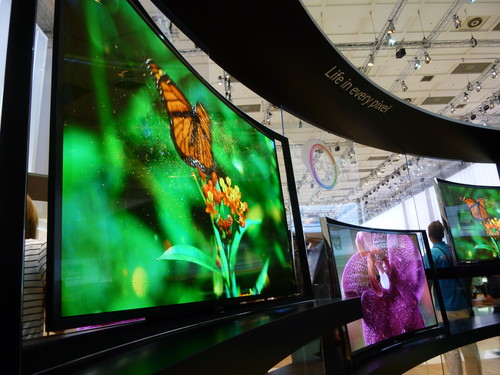 To turn around dropping sales, TV manufacturers are working on a number of technologies including curved screens, which were shown off by a number of vendors at the IFA trade show this week.
LG Electronics, Samsung Electronics and Sony all showed curved TVs with various sizes and resolutions, based on different technologies.
Despite how hard I tried, however, I couldn't see that curving the screen added anything to the viewing experience. That doesn't mean the sets I looked at in Samsung's and LG's respective booths didn't look great -they all did. But that, I'm convinced, wasn't due to curved screens but the fact the sets were also based on OLED and/or had a 4K resolution, which provide real improvements.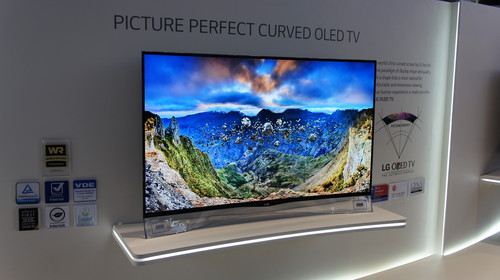 The curved screen seems like little more than a marketing gimmick. One technology that offers an obvious, real improvement is OLED, which can produce blacks that are nothing short of amazing. In LG's booth I talked to a representative who said he would prefer a full HD OLED TV over an LCD 4K TV, and I would have to agree.
The Holy Grail is combining OLED and 4K, which both LG and Samsung do. But those sets are not ready to go on sale, and will likely be very expensive. A full HD 55-inch OLED set from LG, the 55EA9809, already costs €9,000 (US$11,800).
So what I think the big TV manufacturers should do is leave curved screens behind and instead focus their R&D efforts on cutting the cost of OLED and 4K TVs, and make those two technologies available to more people.
Originally published on IDG News Service (London Bureau). Reprinted with permission from IDG.net. Story copyright 2023 International Data Group. All rights reserved.