Promotional gimmicks aside, Lenovo's Tech World conference boasted a formidable roster of elite industry CEOs as well as some exciting product launches and demos. On the enterprise side, the firm also discussed its strategy to usher in more services and solutions-oriented offerings. James Dartnell reports from Beijing.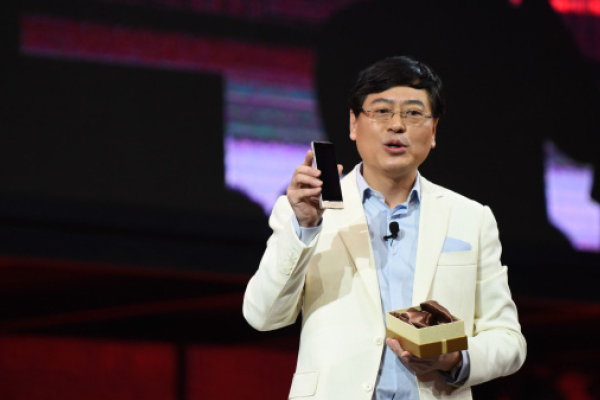 An array of renowned speakers adorned the event – conveying Lenovo's formidable position within the consumer IT space – showing the company has a partner network which can seriously dent the enterprise IT market.
CEO Yang Yuanqing's keynote was followed by presentations from Intel top-dog Brian Krzanich, Microsoft's Satya Nadella and Baidu's Robin Li.
There was a unique buzz around Tech World. Affectionately known by Lenovo's "fans" – 700 neon banner-hoisting techies – as 'YY', Yuanqing is something of a cult hero in China. He described how devices "are becoming an extension of humans."
"Lenovo will focus on select relationships in the future," he said. "The relationship between person and device, device and network, device and device and the individual and their data will be key. We are reaching a stage where we are strong enough in the mobile, PC and infrastructure businesses to deliver the ecosystem that can support all these connections."
Those aren't the only shifting relationships within Lenovo, according to the company's EMEA President Eric Cador. He described how Lenovo would be enhancing its software and services offerings. "We are aligning with our partner software companies – including VMware, Citrix and Microsoft – to provide cloud along with our other infrastructure services; we don't want to be known solely as a hardware provider," he said.
Company CTO Peter Hortensius announced Lenovo's new Vibe Shot smartphone, which features a 5" HD display, 16 MP camera and Octa-core, 64-bit processor.
He also discussed other technologies the company has in the pipeline as part of its annual $1.5 billion R&D spend, including a smartphone with laser projection software – Lenovo's Smart Cast technology, which features keyboard or gaming screen – and a dual screen smartwatch.
Concert pianist Lang Lang was brought on stage to demo Smart Cast, and played muscial notes off a projected keyboard, then an actual piano with Yuanqing flicking through projected notation pages as he played.
Following the Vibe Shot launch and product presentations, Krzanich highlighted the role of Intel's Real Sense virtual reality technology in Lenovo's devices, with gesture recognition its key component. He used the Vibe Shot to complete a 3D scan of Yuanqing. "There are huge possibilities," he said. "Security, and A.I. will be key recipients of this."
Nadella rounded things off by explaining the role of Microsoft's voice recognition technology, Cortana, in Lenovo devices, and discussed hologram technology due to feature in Windows 10.
When asked about the progress of the Motorola business' integration into Lenovo Middle East, Cador said, "Things are at an advanced stage. We have a couple of things to finalise before it'll be complete. After summer we expect to make a lot of progress."