Axtrom, which develops of computer components, peripherals and accessories, is looking to cash in on the booming mobility market with its AXPAD range of tablets.
Within a short span of time, tablets have grown from a niche product to become mainstream and have already overtaken global netbook PC sales. Reports indicate the global tablet market will reach $ 31.86 billion this year, breaking the 100 million unit shipment barrier.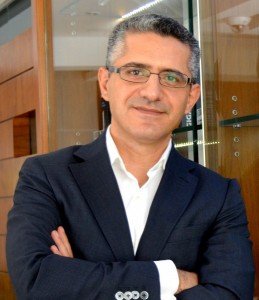 Tablets prices under $100 with Android is a big win for mobile consumers looking for low cost, high performance tablets. This is where Axtrom fits in, which believes in the philosophy of offering quality products at affordable prices. The company is now beefing up its channel network to push into new markets and tap the opportunities around the mobility space. "We see a lot of room for growth in the tablet market and it's only the beginning. Axtrom is being distributed by Golden Systems Middle East in the UAE and BDL Group for the rest of the GCC region. We have also signed up a new distributor in Egypt," says Mohamed Samy, Business Development Director, Axtrom.
Axtrom says it's uniquely positioned in the burgeoning tablet market. "We don't intend to position in the high end dominated by Apple and Samsung but somewhere in between with quality products at reasonable prices. A lot of investment has gone into our products to ensure quality and we don't intend to play in the lower end of the spectrum, which is driven by price. We will never be the cheapest," says Samy.
Currently, Axtrom has three models in its tablet portfolio and is going to expand it to 8-9 models by the end of this quarter, all sporting the new version Android Jelly Bean. Also on the cards are models based on Windows 8 once the platform is mature from a manufacturing standpoint.
Samy says the company is focused on branding, rather than just selling maximum volume at lower prices. "We focus on certain specs, which you don't see in the third tier products. All our products come bundled with leather carry case, screen protector, and we pay special attention to packaging. In addition, we are registered with all the regional telecom regulatory authorities with the intention of making our products available to carriers as well. We are not just focused only on the consumer market because it's a finished market that can reach all market segments."
Axtrom claims authenticity is another value proposition it is bringing to the table. "We include authorised software and we get all the new version and updates. We offer full technical support, not just for dealers but users as well. We have service centres in Qatar, Kuwait, Omand and we are in the process of setting up one in Egypt," says Samy.
Axtrom is also planning to expand its geographical coverage in the region. "Though our products are available across the region, we do realise we can't tackle the entire market at once. We have a strong presence in Qatar, Kuwait and Oman, and we are tying up with retailers where we don't have a presence yet," says Samy, who plans to ship around 20000 units every month starting Q1 of next year.