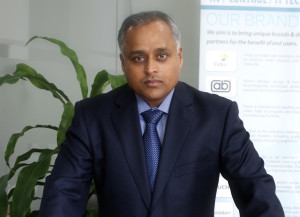 Value-added distributor, Granteq is seeking channel partners in the enterprise segment as it introduces IT solutions for the healthcare and finance verticals in the region.
Granteq, a ten-year-old value-added distributor in the region is looking to increase its reseller base in the SME and enterprise segment in 2015. Terming itself as a Learning and Communication Technology company, it aims at innovating human interactions through the latest IT solutions.
At GITEX this year, the company has launched telemedicine and online banking solutions, which integrates video conferencing to deliver convenience to customers.
Girish Narayanan, Managing Director, Granteq, says, "Telemedicine is not a new concept, however what we are bringing in is affordable telemedicine. Through our solutions, patients can meet the doctor on demand through video conferencing across geographies."
Online banking is convenient for a number of reasons. But one aspect it lacks is the ability to maintain the personal relationship with the customer. "We can achieve that through video banking," says Narayanan. "While these kind of solutions have been implemented in other emerging markets, it's still quite nascent in the Middle East market and there are many opportunities present here. Also, we customise the solution as per the bank's requirements. We bring the power of software and the ability to have affordable technology."
Over the next year, the distributor will continue to focus on healthcare, education and finance verticals.
"There are tremendous opportunities as technology transforms the everyday operations within these verticals. Education and healthcare will drive the growth in the coming year," he adds. The company boasts a number of vendor partners in its portfolio including brands such as Vidyo and Vivitek.
While bringing in innovative solutions is a primary focus for the company, it also ensures its partners who take these solutions to the end customers are given adequate support. The company's channel strategy for the coming year is to continue onboarding more partners to its existing partner profile.
Narayanan says, "What we are ideally looking for are new partners who are IT savvy and are from the IT industry. We need partners who want to bring in an additional value to their existing customers."
Currently, the distributor has about 120 partners in the small and medium enterprise, IT and AV channels and is looking to double this number in 2015.
Narayanan adds that the company is now looking to add large systems integrators to its partner base. "As we cater to segments like online banking now, it becomes interesting for these kind of partners to come on board, while earlier we didn't have solutions to offer them."
The VAD holds regular partner events and training programmes for its channel partners in Dubai. According to the MD, the company also supports partners with marketing and helps them with generating leads.
"We enable partners in a number of ways and even support them with other aspects such as warranties," he explains. Categorising its partners in three different tiers – silver, gold and platinum, the distributor says depending on the level of commitment the partner shows, the benefits are awarded.
Operating out of Dubai, the company has sales offices in Doha and Saudi Arabia; and works with partners in other regions.