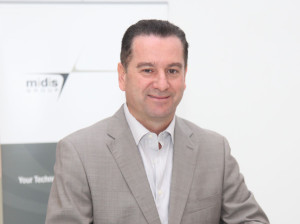 Shifting customer requirements and an increasingly competitive IT landscape will require service providers to move away from standard product-portfolios (reselling) and towards the role of a solutions provider in 2015.
With a growing demand for third platform technologies such as Big Data, mobility, cloud and social media, customers will prefer working with providers who can add value to their business.
Within the third platform, cloud and mobility will be a key focus in organisations in the finance, government, hospitality and education verticals in this year.
In 2015, the region will move from being a new adapter of Big Data to a specialised service provider. It's much more important now to understand the challenges presented by the Big Data explosion and to address them through new sets of software and solutions. One of the key developments to look out for is analytical services – where customers can benefit from Big Data models coming from channel partners.
With the industry shifting towards virtualisation, one adaptation that the region has yet to completely utilise is desktop virtualisation. As was the move with cloud – the move to virtual space combined with the need for employee mobility have created a need for this category. Vendors and channel partners alike should seek to capitalise on such a demand in the near future. Though it has yet to completely catch on, it's certainly one area to keep an eye out for. Also SAAS & IAAS will show significant growth in the market, especially in SMB.
Sustainable growth is a key element that should go hand in hand with the acquisition of new technologies such as cloud, Big Data and enterprise mobility. Companies no longer require traditional service providers, but partners who can provide strategic IT initiatives that enable sustainable growth. Channel partners should adapt to the role of solutions providers, rather than resellers.